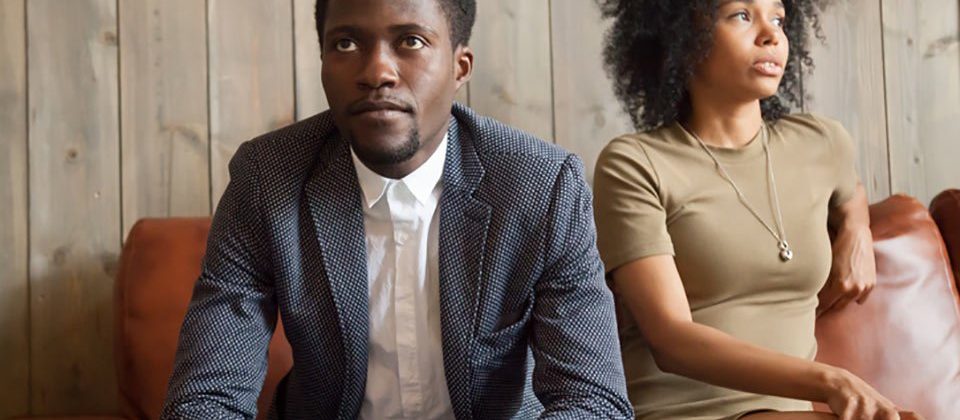 5 signs that he's just not that into you
So you've met a great guy and things are going well but you still feel that he's just not that into you? Here are 5 signs to look out for.
In everyday life, it's usually obvious if a guy isn't interested in you. They don't ask you out on dates and they don't pursue your company. But, in the world of online dating, things can be more complicated. You've likely been matches because you're highly compatible and you may have built up a rapport over email, but if these emails aren't leading to dates, then he might not be that into you. Here's how to tell for sure:
1. He won't give you time
The first sign that a guy isn't that into you is that he won't give you time. He doesn't respond to your texts or emails quickly (within 24 hours), is evasive when it comes to meeting up, and generally seems to put everything else in his life ahead of you. You shouldn't have to beg for a scrap of his attention or back him into a corner to get a date with him. Don't put up with his flaky timekeeping or being stood up.
It may be that he was really attentive when you first met and swept you off your feet, but as the relationship has gone on, he's become more elusive. Some men are driven by the thrill of the chase. Once they have caught the prize – usually sex – their attention wanes and they start looking for the next pretty face. If he won't give you his time, don't waste any more of yours on him.
2. His private life is kept very private
If a guy is into you he will, over time, start to draw you into his life and show you off to family and friends. It's all part of developing a relationship. However, if you've never visited his place, met any of the people closest to him, and get the feeling he's keeping you separate from the rest of his life, that's a red flag.
3. There is sex but little affection
Just because he likes you enough to have sex with you, it doesn't mean he wants to form a relationship. Many women make the mistake of taking physical passion as a sign of deepening emotional intimacy. It isn't. You can be the best lover in the world but if only one part of his anatomy is interested, it doesn't mean the rest of him is too. Does he show you affection outside of the bedroom? Holding hands, stroking, touching, kissing and cuddling – that doesn't lead to sex – are all ways men show that their affection is more than just sexual.
4. It's all about him
Is he always the centre of attention, in the bedroom and out? Do your dates involve you sitting for hours listening to his stories? Many men are passionate about sport, fitness or hobbies, but when they meet a woman they're interested in, they're able to put this passion aside and focus their attention on her. These men are conscientious enough to want you to have a good time. They're considerate of your feelings and are interested in your life and what you have to say. If he doesn't show an interest in you, he's probably not interested.
5. He is still playing the field and thinks you should too
When you first meet someone online, it's perfectly acceptable to continue dating other people. Typically, as the relationship develops, it will become exclusive. Men often push for this as they can see you're a good catch and they don't want to risk losing you to someone else. If he shows no sign of stopping playing the field – and actively encourages you to do the same – do just that. Go and find someone who's interested in developing a relationship with you, and only you.
How it works
Your search for a great relationship has never been easier with groundbreaking overhaul of the eharmony you know and trust.