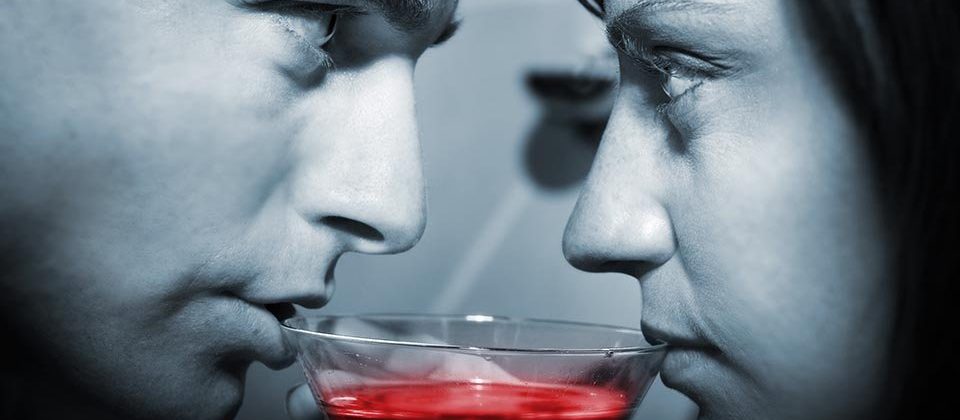 5 ways to connect with your date
Making a connection on a date is essential for things to move forward. Here are 5 top tips to get closer to your date.
You know when you're talking to someone who's a real 'people' person. They make you feel warm, relaxed and you simply enjoy chatting with them; they make you feel a connection. Some people are lucky enough to be born with the ability to instantly connect with others, but that doesn't mean you can't learn how to connect with someone too.
When you're on a date, the ability to make the other person feel at ease and connected is invaluable. With that in mind, here are five tips to help you instantly make a connection. Use these on a first date, when meeting friends of friends or when you're at work. You'll notice the difference.
1 Make eye contact
Looking your date in the eye shows confidence and that you're enjoying their company. Avoiding their gaze either shows you're uncomfortable, or bored by what they're saying. But, it's not just important that you make eye contact – it's also essential that you hold the eye contact for a few seconds. A quick glance at your date, and then away, will only tell half the story. If eye-contact makes you uncomfortable, one trick is to look at the end of the other person's nose. They'll think you are making eye-contact, and you'll feel less weird about it.
2 Perfect the arm-touch
Body language is everything, especially when trying to connect with a date. The light arm touch is the perfect way to really show your date you're engaged with what they're saying. It also shows you're comfortable with them, and happy to make some kind of physical contact. It's also a great way to give them reassurance when you leave the table, for example if you're popping to the toilets, or getting a drink from the bar. It also gives them something to think about as you walk away.
3 Really listen
The art of listening is under estimated by many people. Anyone can sit and look like they're listening, but to really take in what the other person is saying and react accordingly is another skill altogether. It's so easy to disengage, so while you're listening to the other person, ask yourself what you'd like to know about what they're talking about and what you can contribute to the subject.
4 Match their tone
One simple trick to show you're engaged with what your date is saying is to match their tone of speaking. If they're excited about something, you should respond in a similar tone (though don't go overboard with your enthusiasm as you'll just sound a bit needy).
5 Work on your goodbye
They say you only have a few seconds to make a first impression, but that doesn't mean you should forget about your last impression. If you think about it logically, it's the thing about you that your date is most likely to remember, by merit of it being the last interaction you have. Make sure you not only thank your date for a great time, but also leave them with some physical interaction too. Whether that's a handshake, a hug or a kiss on the cheek, if you're interested, show it.
How it works
Your search for a great relationship has never been easier with groundbreaking overhaul of the eharmony you know and trust.
Of course, sometimes you won't find that connection no matter how engaging or charming you are. After all, you can't fake chemistry. But, what these tips will do is help bring out the best in your date, which will enable you to have the best experience possible.