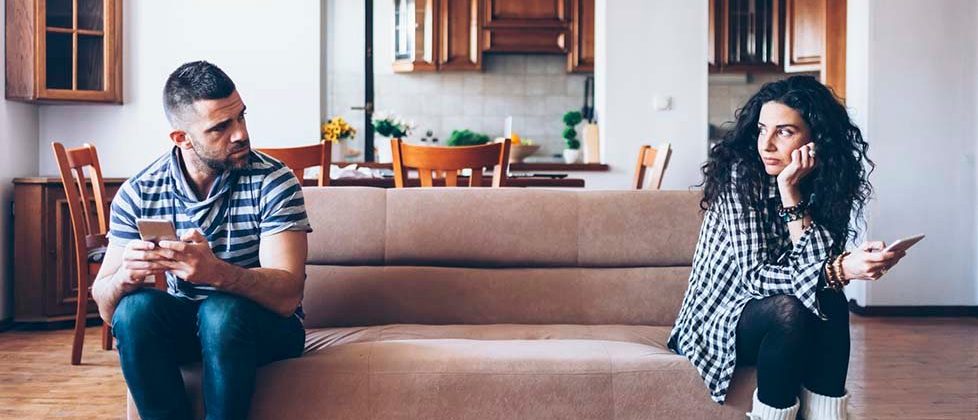 How to let a someone down gently
No matter how much you communicate on line and feel like you have got the measure of each other the first few dates may reveal a need to pull the plug. Here are some useful tips on doing it gently.
Saying thanks-but-no-thanks to a date is never fun but there are ways of making it easier. Give up heartless ghosting and discover how to let someone down gently
For online dating to work you need to take an occasional risk and see people you're not 100% sure you'll hit it off with. On the upside, it widens your playing field and enures you're not being too picky. But as well as learning how to deal with rejection yourself, you'll also discover how let other people go.
Be honest
The first and most important thing is to not play with someone's feelings. It's better to be upfront and honest rather than stringing them along because you can't find the courage to tell them you're not that interested. It's a good idea to allow a few dates before you make your mind up, but you'll know in your heart if there is no chance of a relationship developing.
Clear and direct communication is best whether face-to-face, on the phone or online. If they ask to see you again it's better just to answer, 'No, I'm sorry,' than to make an excuse and hope they never try to follow up again. It also means it's clear you're not going to change your mind. Relying on half-measures, such as telling them you're just not ready for a relationship yet, gives an impression you might be more receptive sometime in the future. Don't leave the door ajar; shut it firmly but gently.
Be kind
Treat people as you would like to be treated. If you go on a date and know within five minutes that it's a non-runner, don't be rude or dismissive. Stay for the duration and adopt the attitude that you're going to learn as much from this experience as possible. You want to go home feeling good about yourself and you won't if you feel you have behaved badly, even if you don't want to see them again.
Don't do ghosting
It's perfectly common to follow a good deal of promising chat online with a real-life meet-up that doesn't quite live up to expectations. And although you may wish to quickly move on, spare a thought for the other person. Ignoring all attempts to communicate, aka ghosting, is an unpleasant way to treat anyone. It is very hard not to take this personally if you're on the receiving end and can put a serious dent in your confidence . Tell them why you don't want to see them again. You don't have to go so far as character assassination, just a clear, straightforward bit of feedback.
Here is an effective example:
'Thank you for taking the time to meet with me, I really appreciated it but didn't feel like there was any chemistry between us, sorry. I wish you the very best in your search for someone. Thanks again.'
There's no need for detailed feedback, indeed it's actively counterproductive and may just give the idea that if they behave differently next time, the result could be better.
In extreme circumstances
If there is something about a date's personality or behaviour that you find disturbing, offensive or abusive, have no qualms about cutting the date short. Above all, you need to keep yourself safe and comfortable. If you go on a lot of dates, it's almost inevitable you'll eventually meet someone who makes you feel this way. Please report any instances like this to eharmony customer support and block further communication with the person in question.
How it works
Your search for a great relationship has never been easier with groundbreaking overhaul of the eharmony you know and trust.