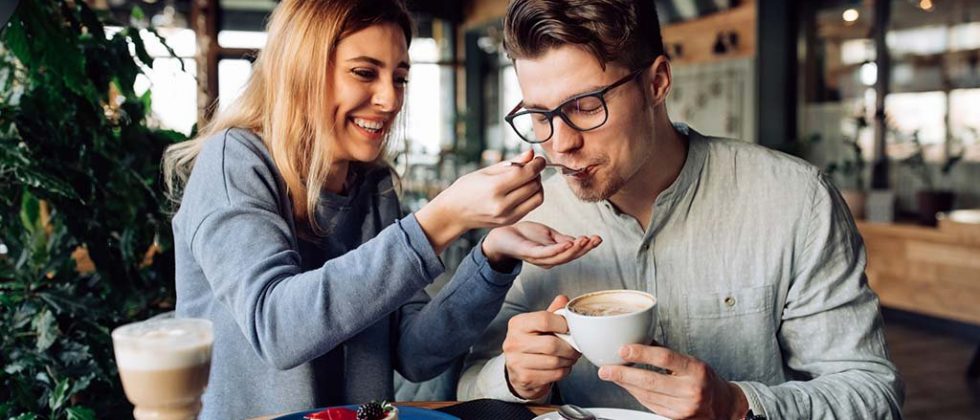 New relationship? Here's how to give it the best possible start
The beginning of a new relationship is exciting and exhilarating but it is also fragile. Here we look at some ways to make sure it has the best possible chance to blossom.
So you've finally met someone you're really interested in and the feeling's mutual. Here are six tips to get your new relationship up and running as smoothly as possible
1. Curb your enthusiasm
Even if you're jumping for joy inside because you've finally found someone who you have a real connection with, hold back on the celebrations until it has had a chance to really develop. Telling all your friends, posting status updates about true love or talking incessantly to colleagues about your new beau may leave you feeling foolish if things don't work out. Just hold back a little, at least until you've had six dates, before you declare this to be 'the one'. Similarly, if every time you see your new love interest you're bounding around like an over-enthusiastic puppy, your enthusiasm may well put them off.
2. Give it space to grow
It can be tempting to be in touch with your new mate all day and all night and it's easier than ever to do this with text, email and instant messaging, but too much contact can easily stifle a new love. There needs to be time and space for you to miss each other, to look forward with excited anticipation to the next call or date – if calls and texts are coming every five minutes what is there to look forward to? There's something lovely about being told that you were on someone's mind all week but there's no need for you to contact each other with every passing thought.
3. Don't reveal too much too soon
We've all had trials and tribulations in life and there will be a time when, as a part of your deepening new relationship, you will share these with each other, but offloading all your emotional baggage on to a date is likely to crush any hope of a future together. We're not advocating keeping secrets, just suggesting that if you want this relationship to last a lifetime then that is how long you have to get to know each other. The first weeks and months are the time to have fun, to find out what makes each other tick, to look forward to seeing each other and explore what you like doing together.
4. Show your appreciation
There's no nicer feeling than being appreciated and it can help secure a firm and lasting bond between people. Right from the beginning when you're chatting online, show your appreciation by saying things like 'thank you' for compliments or 'it's been lovely talking to you, you made me smile.' . If a date chooses somewhere good for a date tell them you appreciate their choice; if they have nice manners say that – tell people when you enjoy their company; if the colour of their outfit highlights the colour of their eyes; if something they did or said made you feel happy. These are just examples, but what is important is that you get into the habit of saying out loud the nice appreciative things that you may often think but not tell people – you'll make their day.
5. Don't neglect the rest of your life
One of the biggest mistakes people make at the beginning of a new relationship is casting aside the rest of their life and devoting all their time and attention to their new love interest. Remember that your match was attracted to the you who went out with friends; had hobbies and interests; went to work and generally had a full life. If, once they get to know you, all that is cast aside or neglected, not only will that say something about your loyalty and commitment but it can place too much pressure on them to be your all and everything.
6. There's no rush
Enjoy every moment of your new relationship and remember there is no hurry to move onto the next stage. Be sensitive to the other person's feelings and don't try and rush them along in the relationship before they're ready. There are many milestones – moving from online chat to the phone; adding them as a friend on a social network; letting them know where you live; introducing them to your family – if you try and do it all too soon you may scare them off.
How it works
Your search for a great relationship has never been easier with groundbreaking overhaul of the eharmony you know and trust.