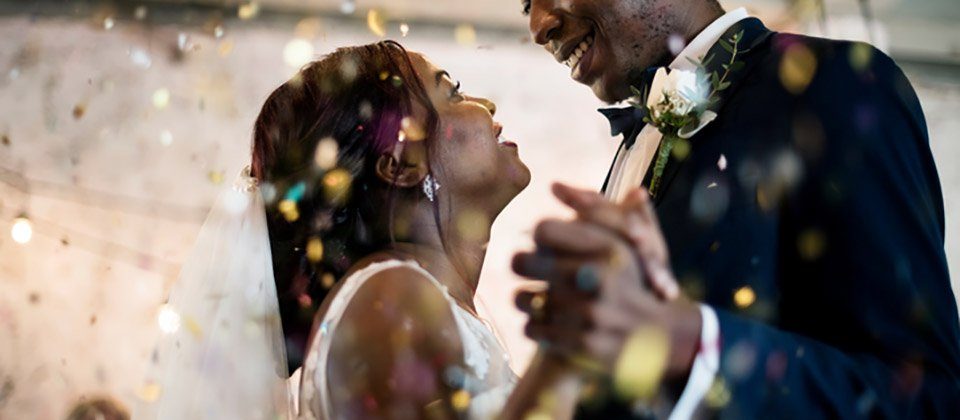 How to say you want to get married without scaring him off
If you're ready for a serious commitment and want to see if he's on the same page, dating expert, Rebecca Twomey, guides you through how to bring up the topic of getting married.
Reaching dating milestones like the first kiss, meeting each other's friends, and agreeing to be exclusive can be hard enough. But, there's no milestone quite like the marriage chat. If you're keen to express that you're ready for a lifelong commitment – you're in it for the long term – here are the steps you need to follow to kick-start the conversation.
Make sure you're ready
When you're looking to get married, it's imperative to know what you want for yourself. Have you reached a point in your life where you've learned love's most important lessons? Do you understand how you behave (or misbehave) in relationships? And do you know the type of person you're most compatible with?
It's natural to want to settle down, especially if all your friends are married. But take time to check that you're not just in love with the idea of being a bride. And most importantly, don't panic buy – wait for your perfect person. Don't be afraid to spend time working that out. You could even ask close friends to help you write a list of your deal breakers and things you could compromise on.
Check he's the right man for you
Before dipping your toe into the wedding waters, check you're asking the right man. Even if you're still in the early stages of dating, it's important to spend quality time together so that you can fully get to know the person you're with.
Always be mindful of red flags. The first blip in a romance is often a good indicator of what will become key issues throughout the relationship. Think carefully about whether you're prepared for a lifetime of that. When it's right, it's easy. Look for a man that's worthy of you. Deep down you'll know if this man is the one you want to marry, don't push concerns to the back of your mind.
Saying it the right way
You want to make this a positive, happy and exciting conversation about the future. Try to avoid an event where you're surrounded by other people's opinions. Choose a calm, neutral and relaxed environment and a time when neither of you are tired. And if you've been holding on to what you want to say for a while, try not to let the words tumble out.
This isn't an opportunity to give him choices. Try not to ask questions like, 'Where do you see this going?' You want to be the one in control, but to do that, you need to be willing to walk away if he doesn't want the same thing you do.
Start by praising him; tell him how he makes you feel and what you think about the two of you together. Then describe your dream of building a life with someone and that one day you'd like to get married. Don't put a time frame on it right now, just say that's what you'd like and ask him if he has a similar dream.
Dealing with his response
If he pauses or wants time to respond, give it to him. Silence isn't always a bad sign, it can mean that the words are hard to say. Offer to talk about it again in a week or a month. Don't push for an answer straightaway but do give yourself a cut off time to wait for a response. And if he does have the same future vision as you, take baby steps and give your relationship time to blossom. If you don't get the answer you were hoping for, try not to be too disheartened. Remember that he's saved you from further heartache or time wasting. You're one step close to finding the person that does want exactly what you do.
How it works
Your search for a great relationship has never been easier with groundbreaking overhaul of the eharmony you know and trust.