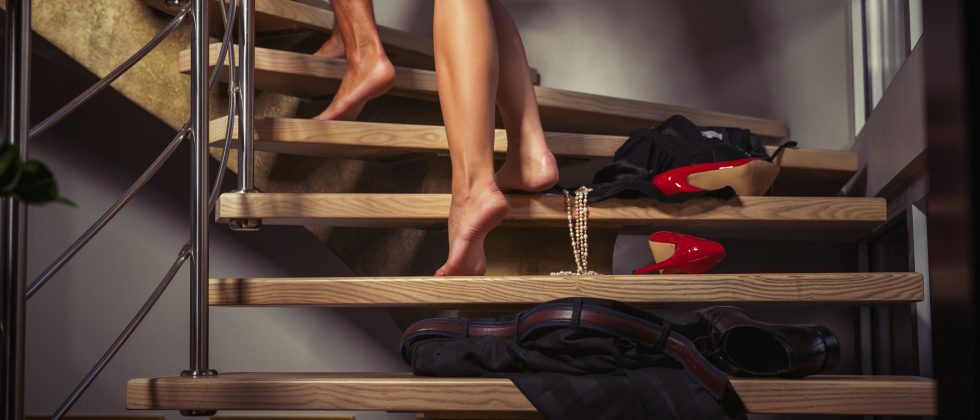 When should you have first-time sex with a new partner?
Whether you follow the three date rule or always wait until you're exclusive, deciding when to have sex with a new partner can be minefield, which is why we're here to help…
When it comes to having sex with a new partner, everyone has an opinion on when's the 'right' time to take the plunge – and the truth is, they're all wrong. For every relationship that doesn't go further than a one-night stand there's the couple who had sex on their first date and have been together ever since.
So, when it the best time to become intimate with a new partner and will the timing effect your future relationship? Here are our top tips:
There is no 'right' first time to have sex
'Never have sex on the first date', 'Wait until you've been out three times', 'Five dates. Minimum.' We've all heard the rules that people apply to their sex lives but, in reality, there is no 'right' time to have sex with a new partner. Everyone is different and everyone's relationship is different so holding yourself to any rule, however well intentioned, can be problematic.
If you have a five-date rule but end up sleeping with someone on the second date, you don't want to spend time beating yourself up about it. And what if you have great chemistry with someone and you want to have sex, should you deny yourself? No arbitrary rule will ensure that a relationship will go the distance or mean that people won't judge you – if you feel ready, then it's the right time.
But have sex it for the 'right' reasons
The only reason that you should ever have sex with a new partner is because you want to, so if there are any other ulterior motives at play, you might want to reconsider whether you're truly ready. If you're hoping that sleeping with someone will convince them to get serious about you or to stop dating other people, then you're not making the decision for the right reasons. There's no guarantee that sex will lead to anything more. Similarly, you should never have sex with a new partner because you feel under pressure to do so. Only take the next step when you feel ready and it is a decision that both of you have made together.
When you know where you are
Whether your relationship is casual, exclusive or headed somewhere serious, it's good to know that you're on the same page as your partner before you take things into the bedroom. This is especially important in the early stages of dating when one, or both of you, might still be dating other people. Exclusivity isn't important to everyone, but if you think you're the only person having sex with your partner and they have other ideas, it will only lead to heartbreak. Make sure you both know where you stand.
When you feel comfortable with awkwardness
Let's be honest: sex can be great but it can be extremely awkward too. First-time sex with a new partner is tricky territory: you're still getting to know each other and finding out what the other person likes and dislikes, which can be a recipe for flaying limbs and uncomfortable positions. This shared awkwardness can often feel more intimate than the sex itself; these are the moments that you really let your guard down and let your partner see the real you. If you're still at that stage of dating where you're presenting an almost perfect picture of yourself – with barely a hair out of place – then perhaps stop to think whether you're really ready to take things to the next level.
When you trust them
Having sex is one of the most vulnerable situations you can put yourself in, so trust is incredibly important. The last thing you want is to feel criticised, uncomfortable or – in extreme cases – hurt or threatened. That's why taking some time to get to know someone is often the best way of ensuring you have no regrets when you do decide to sleep with them. That's not to say that you will regret it if you don't wait, but feeling that you can trust someone to treat you well – before, during and after the act itself – is sure to help the experience be a positive one.
How it works
Your search for a great relationship has never been easier with groundbreaking overhaul of the eharmony you know and trust.