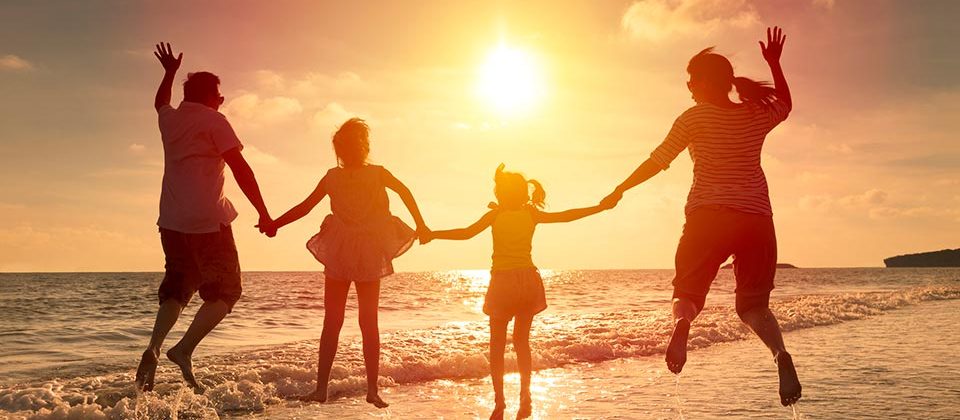 5 reasons why you should take your children on your honeymoon
As more and more newlyweds opt to take whole family on honeymoon, Jo Middleton explores some of the benefits of bringing the kids along
Let's not beat about the bush here.
There's one big con when it comes to honeymooning with children, one very good reason why you might prefer to be alone with your partner – I don't think I need to spell that out. The truth is though that, for a lot of couples, the honeymoon isn't what it was 50 years ago. Today, it's not about a couple of 20-somethings, alone together for the first time, giggly with nerves and excitement. The reality, for many, is a blending of step-families, or a logistical nightmare, worrying about who is going to look after the children while you're away.
So, while the lack of 'alone time' is a definite downside, here are five very good reasons why, as a modern family, you might actually want to consider taking your children on honeymoon with you:
You don't have to find a babysitter
This is a very practical concern, but a massive one, especially if you're not lucky enough to have family nearby to help. A honeymoon is meant to be a chance to relax and unwind, and you're definitely not going to do that if you spend the months beforehand – and the whole time that you're away – worrying about your childcare.
It's exciting
Holidays can be a bit like Christmas. A lot of the fun comes from the anticipation, and children are brilliant at this. Where you might be distracted by the stresses of planning a wedding, the kids are going to be thinking about one thing – the holiday! The excitement will be infectious, and help you enjoy the build up to your honeymoon.
Great for step-families
We know that bringing together two step-families can be fraught with difficulty, and taking away someone's mum or dad for a special holiday could be an extra source of resentment. On the flip side, including the whole family, with all the new step-children from both sides, could be a fantastic way to get everyone feeling like they are on the same team, and part of a big new happy family.
It could save you money
You may well be spending a lot of money on your wedding and honeymoon, and that might mean that you won't have a lot of budget left over for another big family holiday in the next couple of years. Taking children away with you on an existing holiday, especially if they are young, often doesn't add a huge amount to the total cost – many holidays offer 'kids go free' deals, and self-catering properties charge per property rather than per person.
Built in butler
If you're super smart, and your children are old enough to be genuinely helpful, then you could agree to have come along on your honeymoon with certain caveats. For example, you could agree in advance that you and your partner will want to have a certain amount of time alone during your trip, while they go off and entertain themselves. Even better, how about putting a rule in place that they have to bring you breakfast in bed every morning or mix you a cocktail every evening?
It is your honeymoon after all!