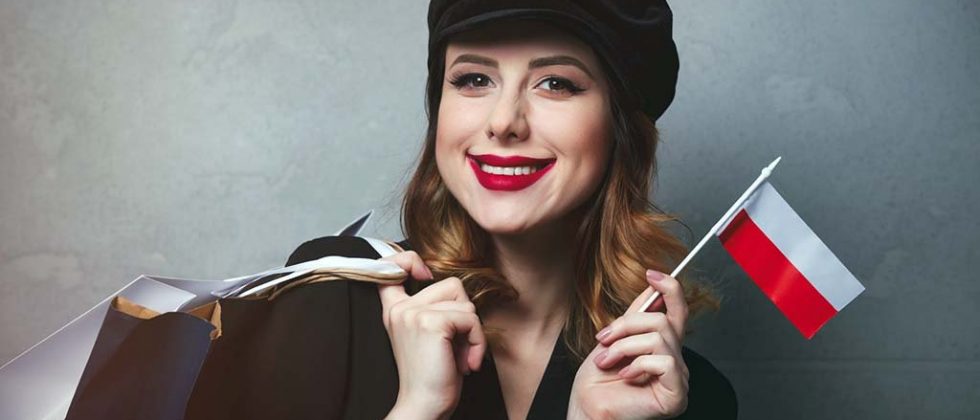 Polish date? Here's 10 simple phrases to impress
Dating a Polish person and want to impress them with your language skills? Take note of these 10 key phrases that are sure to impress your Polish date.
So you've met your perfect Polish partner and you want to impress them with your lingual expertise. The only trouble is you only know enough to say 'hello' and ask where the toilets are. What's the best way to get a romantic message across in their native language?
10 phrases to impress your Polish date
Kocham Cię (ko-ham chyeh) – I love you
Lubię Cię (loo-bee-eh chyeh) – I like you
Pocałuj mnie (po-sa-luee mn-yeh) – Kiss me
Jesteś ładna (yes-tesh wad-nah) – You are pretty
Jesteś śliczna (yes-tesh schleech-nah) – You are lovely
Jesteś słodka (yes-tesh swhat-kah) – You are sweet
Serduszko (sir-doos-ko) – Sweetheart
Masz piękny uśmiech (masch pyank-neh ush-myek) – You have a nice smile
Jesteś bardzo przystojny (yes-tesh bard-zo pris-toy-neh) – You are a very handsome man
Myślę o tobie (my-shleh oh tob-yeh) – I think about you
Online dating is bringing the world together
Nowadays just about anyone can meet their ideal partner online and Polish people are no exception. Moving to a new country can be difficult with a new language, lifestyle and set of customs to learn.
Meeting new people can be tricky at the beginning as well as it can take time to build up confidence in a new country before looking for dates.
Luckily, there are lots of sites that make it easy to start Polish dating. They can help you to meet people from all over the world who share your interests and beliefs.
Dating someone from another country is a great opportunity to learn more about other cultures, as well as spend time with someone really special. Even when there's a language barrier, it's still possible to express how you feel. So why wait to learn some romantic phrases for your Polish date?
Why learn a new language?
Gifts, cards or expensive dinners are all nice touches when dating and certainly won't go unappreciated. But sometimes buying flowers or chocolates can become a bit predictable. It's often far better to go the extra mile for that special someone with a romantic gesture. Learning their language (even just a few phrases) can really show your partner how much you care about them. Proving that you care enough about your date's heritage to learn their language is very romantic. As well as this, the benefits of learning a second language are well-documented, just in case you decide to go beyond a few basic phrases. Who knows – you could be inspired to carry on learning until you're able to talk to Polish date in their native language?
How it works
Your search for a great relationship has never been easier with groundbreaking overhaul of the eharmony you know and trust.