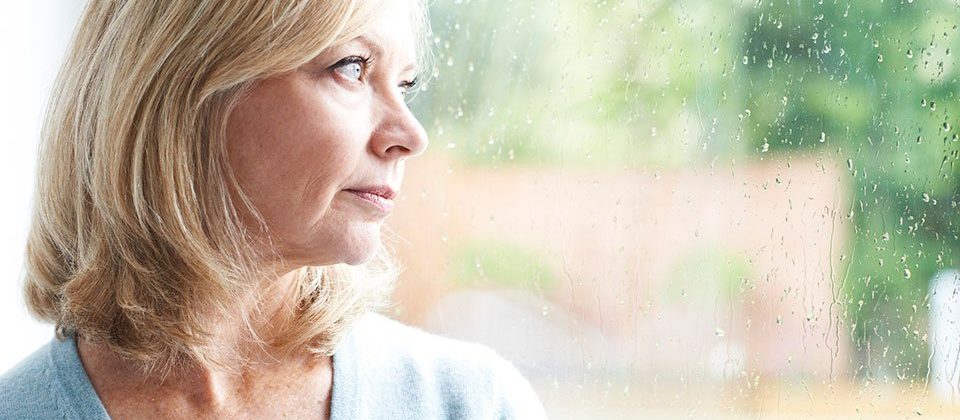 7 tips for dating in midlife when you're scared
Getting back into dating in midlife can be terrifying. But don't worry! If you're scared, Rebecca Perkins top tips will help you step out of your comfort zone with confidence
Feeling out of your comfort zone? In fact, so far out of your comfort zone that you can no longer see it? I know what that feels like, and I've spoken to many midlife daters who feel exactly the same. Online dating in midlife is unlikely to have been something that you ever thought you'd be doing, right? But, here you are.
So, here are my top tips for embracing where you are now and dealing with your fear of midlife dating.
1. Remember that others are feeling scared too
You're not alone in feeling scared. This is all new and you aren't expected to know what it's going to be like. But remember; change only happens when you're prepared to take a chance on doing something different.
2. Control your thoughts!
Are you allowing yourself to get carried away with your thought pattern? If so, try to notice the narrative that you're telling yourself. Have you already worked yourself up into an 'it's all going to go wrong' frenzy? Pull your thoughts right back and remember that you don't have to believe everything you think.
3. Decide what you're looking for before you begin.
Be honest with yourself; are you looking for long-term love or someone to go to the cinema or odd dinner with? Manage your expectations. Mr or Ms Right is out there but unlikely to drop into your inbox on day one!
4. Know what's important to you
What are your values? It's so much easier, and you'll be less scared, if you know what you want in a relationship and that comes from your values – those things that are really important to you. Try an exercise to help you reflect a little before you begin.
5. Learn to laugh
Getting up close and personal for the first time in a long time can be both exciting and absolutely terrifying. Unless you've been at the gym every day since your twenties, gravity will have begun to take its toll on your body. Remember that it's the same for the other person. The great thing about sex in later life is that there's so much more laughter. Really!
6. Be mindful of your attitude
If you set out thinking and believing that dating is going to be hard, painful and scary then you're so much more likely to find that this is true. Instead, try to be curious and open-minded, and then see what happens!
7. Improve your profile
Make things easy for yourself by starting off with a great dating profile and photos that are going to give you the best possible chance of being successful. It's not difficult to make an effort and stand out from the crowd with a few top tips.