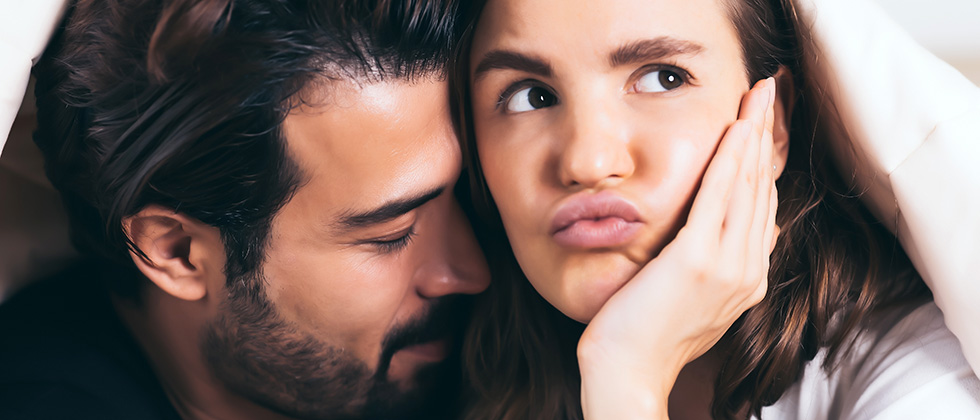 Dealing with Disappointment when Dating
Disappointment can cast a superficial shadow over your love life often leaving a bitter taste in one's mouthDisappointment can cast a superficial shadow over your love life often leaving a bitter taste in one's mouth.
However, statistics show that your average woman will suffer 4 dating disasters and be stood up once before meeting the one. You could therefore also say you are now one step closer to finding your perfect partner. That has to be a good thing.
Perhaps Al Pacino said it best when he voiced:
"I don't think actors should ever expect to get a role, because the disappointment is too great. You've got to think of things as an opportunity. An audition's an opportunity to have an audience."
Online dating with sites such as eharmony have opened up the amount of choice available allowing us to dip our toe in a vast dating pool. Your profile is your audition but now everyone has the opportunity of a wider audience. However in the absence of your very own relationship "agent" eharmony has provided online relationship help.
Why you are disappointed
We've all longed for something at some point or another but when working deeper with these feelings you can start to distinguish between your wants and your needs. Real lasting happiness is entirely attainable and achievable. If you are progressing forward and constantly moving towards something that inspires you, your intrinsic needs are being met. When someone slows down this process you can feel frustrated or disappointed.
You had a plan that came complete with expectations and then by the very nature of relationships you had to put the ball in someone else's court and they didn't hit it back, leaving you standing like a lemon with your tennis racket ready to play but no ball. How long can you stand there before feeling foolish? Does it make a difference if they didn't return your first serve or if you had been having a nice rally and then they just walked off the court?
Either way the issue lies with them and you should leave them to it. They are far more decent dates out there than this minor setback.
How to deal with disappointment
The most productive way to deal with a negative emotion is to turn it into a learning curve and master the feeling. Change can happen in an instant and the emotion of disappointment is just an indicator that your expectations need to change for a more positive outcome. There are three choices, the first is to change your perception, the second is to change your approach and the third is to banish any remaining unhelpful beliefs. For fastest results change all three. In this article I will address changing your perception.
Perception matters
My clients often hear me quote that 'perception is everything' In a scenario where you have sent an e-mail to a profile you have had your eye on and you are really pleased with your message only to see that your recipient has ignored you yet is still logging online, it is no wonder that your heart may sink a little, or maybe a lot. Worse still if this is the second or third time it has happened you could start to feel a little despondent. But what if you knew that they didn't respond because they were still undecided about paying the membership fees so had no access to e-mails, or if they had deleted your message without reading it by accident. Would this make you feel any better?
The story you tell yourself
Is the reason even relevant to you? If you make someone else's opinion more important than your own you are giving your power to someone else. You are unlikely to ever see them again so the only relevance regarding your perception is the story you are telling yourself and that story is affecting you and only you. As soon as you tell another story, a shift will begin to occur and your focus can be placed on more productive areas like sending that next message to an even better profile. Dating can be a lot of fun; it just needs the right perception.
Moving forwarD
Reframing your disappointment relies on realising your future has nothing to do with your past. You wouldn't drive your car to work just looking in your rear view mirror so why would you navigate your life like that. Everyone experiences setbacks even the happiest of married couples have some dating disaster stories to tell. What can you do to start moving forward again down your dating journey? What step are you going to take right now to create a progression towards your happiness? You are reading this because you are looking for connection and significance, so what's stopping you taking that final plunge. Send your next e-mail and don't give up hope. The statistics speak for themselves, 17% of UK couples who recently got married met online. Love is just around the corner. Your life is waiting for you. Happy Dating!
How it works
Your search for a great relationship has never been easier with groundbreaking overhaul of the eharmony you know and trust.