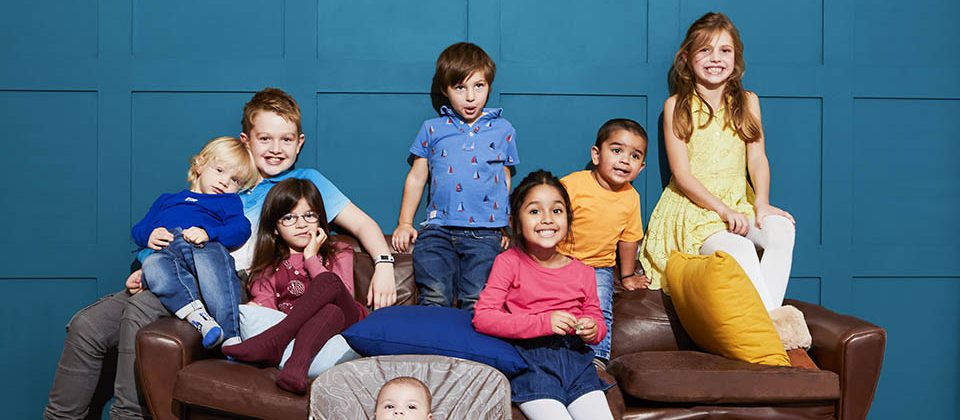 Future of Dating: the rise of 'ebabies' and digital families
A new report by eharmony and Imperial College Business School explores the growing influence of online dating on creating new families
When people think of online dating they may well visualise millennials on swipe apps and a pervasive culture of casual relationships. It's an industry that rarely gets flattering press.
But, while there will always be challenges within the sector, it's also a limited view of an increasingly legitimate way to find love.
In the late 1970s and 80s, one in five couples met in the pub; nowadays just one in 14 do so (22% v 7%). Meeting via artificial intelligence (AI) is the new normal.
The future is ebabies

A new report by eharmony and Imperial College London suggests online dating has helped create at least two generations of so-called 'ebabies' (babies born to online daters), and that figure is set to rise rapidly. It also suggests that, since 2000, around 2.6m ebabies have been born in the UK. Within the next decade, 40% of babies will be born to parents who met in the digital world and by 2037, more babies will be born to online daters than people who met offline.
Boom in online dating
Using a combination of ONS statistics and data mined by students at Imperial Business College London, the study concludes that 2035 will be the 'tipping point': when over half of relationships will begin online. This growth in online dating has steadily accelerated over the past six years, with almost a third (32%) of relationships starting online today compared to 19% in 2014. Furthermore, the report reveals that over a third (35%) of online couples that had a baby did so within a year of meeting, suggesting technology increases the speed at which love blooms. Men are also more likely than women to have children with a partner they met online (42% v 33%).
Bye bye beer goggles

So, what are we to make of this research? Does it mean we've lost the art of traditional romance and serendipity?
In truth, meeting someone in the pub was never really that romantic. If seduction through beer-goggles was the starting point, many people found themselves in relationships with near strangers once the sheen of alcohol-fuelled passion began to wear off.
How it works
Your search for a great relationship has never been easier with groundbreaking overhaul of the eharmony you know and trust.

Similarly, today's online dating platforms are far more sophisticated than those of 10 or 20 years ago. eharmony was the original catalyst for a range of new apps which try to match people according to shared interests and basic filters. But we remain global industry leaders when it comes to matching singles on the things that really matter, like core values and personality traits. Our improved technology means we've got better at psychometric testing than ever before, seeking to match our members according to 32 dimensions of compatibility. Examples include as levels of extroversion, altruism and adaptability. This is because we know that having lots in common at a granular level is a powerful indicator of long-term relationship success. It's also the best foundation for building a family together.

We also remain very proud of the 56,000 eharmony babies that have been created in the UK over the last decade. Here's looking at you, kids!