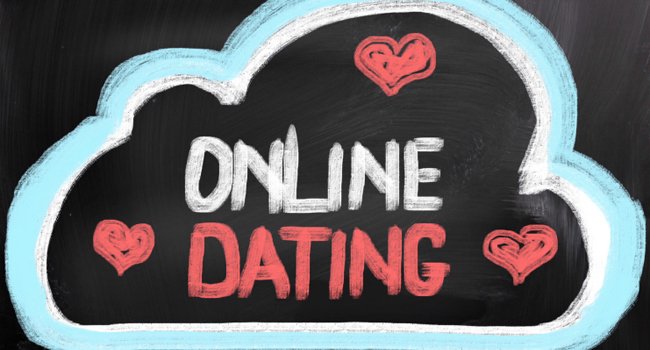 How to create the perfect online dating profile
Creating the perfect online dating profile is about striking the perfect balance between authenticity and good marketing. Here is our advice for creating a dating profile that will showcase you in your best light while inviting other users to want to learn more
The basics:
Know your audience: Dating profiles aren't CVs or uni application personal statements, so you don't have to talk about the car-wash charity drive you organised in secondary school or about how you're extremely motivated with a strong attention to detail. Keep things light-hearted while still conveying a sense of who you are.
Say cheese: Pick a photo that showcases you in the best possible light (more about this in a moment).
Exude confidence: Remember, even though your profile should be a genuine reflection of who you are, you want to convey an air of being independent, self-possessed and positive. Don't mention your fears or concerns – about dating or anything else.
Fall in love with yourself: Use this opportunity to remind yourself of your best assets. Creating an online dating profile allows you to reflect not only on who you are but on what you want out of life. Try to imagine reading your profile as someone who has never met you before. What are the traits you find most appealing and interesting in yourself? What are the elements of your personality you'd prefer not to showcase?
Answering the questions:
You want to answer questions about yourself truthfully, concisely, and with a sense of humour.
Be honest: Speak accurately and from the heart about your passions, hobbies, interests and career. When discussing the things you're most passionate about, try to find something you could imagine yourself talking excitedly about on your first date – whether that's bettering yourself in your career, taking care of other people, or learning new things.
Be specific: It's definitely a challenge to be authentic while avoiding clichés – for example, no matter how strong your conviction to make the world a better place, chances are readers have seen that line a few too many times before to allow your profile to stand out. Another way to say it could be, "I'm really passionate about helping people feel more connected to one another, and about finding ways to create a stronger sense of community in my neighbourhood." It's obvious that the ultimate goal is to better the planet – but there's a way to say it that makes it sound a little more unique and personal.
Be concise: You don't need to spend multiple paragraphs talking about why your grandmother was the most influential person in your life because of all the trials and tribulations she overcame. People are less interested in the story than what it represents. So when you talk about grandma, discuss the ways in which her actions have inspired you to overcome some of the obstacles you've faced – again, without going into too much detail.
Be light-hearted: One of the most common elements of dating profiles is their tendency to take themselves too seriously. Find a way to inject some jokes or funny lines into your profile to give your readers something to reference in their messages to you.
Be original: When talking about your interests and the things you like to do in your spare time, try to be original and specific rather than talking in generic terms. For instance, "I'm an avid hiker and have recently got into outdoor rock climbing, which I'd love to keep exploring. I just finished a great book about people who run marathons around the world, which has inspired me to contemplate training for one of my own" is much more interesting than "I like to keep active and am an outdoorsy guy. I like to read in my spare time." In creating this distinction, you're not only giving readers something to mention in their messages to you, but you show you're open to activities you can do with a partner.
Come up with creative but honest answers that showcase your personality
A profile that really lets you shine
A good way to think about your profile is to imagine it as a trailer to a feature film. A great trailer gives you enough information about what to expect from a film while still keeping you in suspense and making you want to learn more. In the same way, a great profile makes others want to discover more about you, but without revealing too much about you.
Here are a few tips for knowing what to reveal and what to hold back:
DO keep things positive wherever possible. A sentence like, "I love spending weekends at concerts and gigs, seeing my favourite bands and discovering new music" sounds more enticing than, "I pretty much only listen to indie rock and think everything else is lame."
DON'T mention past relationships, ex-lovers, or regrets of any kind. You don't want to give off a negative impression from the start.
DO list your must-haves and can't-stands to give prospective dates a clear idea of what you're looking for. Here's an example of what that could look like:
MUST-HAVES:
■ Confidence – I need to be with someone who's comfortable being themselves.
■ Sense of humour – I want to be with someone who appreciates my silly side and has one of their own.
■ Trustworthy – I'm looking for someone who's honest and true to their word.
CAN'T-STANDS:
■ Negativity – I try to find a positive in everything and want someone who will do the same.
■ Selfishness – I'm looking for someone who knows how to be caring and giving towards their partner.
Be honest, open, creative and speak from the heart, and you'll attract the same.
3 tips for getting your friends to help you
1. Start with those who really know you. If you're comfortable being upfront about wanting to meet people online, consult a close friend or colleague who knows you really well and ask them to help you create the perfect representation of who you are. With a bit of luck, they'll be up to the challenge and excited to help you meet someone really special. They may even have had their own recent experience with online dating and may be able to offer some helpful, subjective tips and suggestions. Don't seek advice from those who appear judgemental of online dating – they'll do nothing but discourage you at a time when you most need support and encouragement.
2. Ask them to answer a few key questions about you. You can write these yourself or you can have them answer some of the specific profile questions where you feel stuck in coming up with accurate responses that also highlight your best assets. For some questions you might need more of their help than for others. While your best friend might not be able to articulate exactly what you're looking for in a prospective partner, they'll certainly be able to help define three of your best life skills.
3. Ask them to read your profile before you post it. After you've got some suggestions and ideas for things to include in your profile, take some time by yourself to write your profile before bringing it back to your friends to check before you hit "submit". You may feel self-conscious if they sit and watch you type. You need to really take time to think about what you want to say about who you are and what you're looking for in a partner – so do that somewhere quiet where you can collect your thoughts. Then get your friends back in to give it a once-over for any spelling or grammar mistakes you may have missed.
Perfect profile photos
While it's nice to believe that the text of someone's dating profile is enough to determine whether or not they might be a match, the reality is that someone's appearance plays a major part in determining whether or not they're what you're looking for. So, in creating the perfect dating profile, you'll want to choose a series of photos that showcase who you are.
Your main profile photo should be a recent, clear shot of you looking at or slightly away from the camera and smiling. It shouldn't look overly posed or like something an actor might use as a headshot… especially if you ARE an actor.
Include 2-4 other photos that show you at your best – like a nice photo of you taken at a party or a wedding; a shot of you doing your favourite activity, like at the finish line at a race; and no more than one photo of you with a pet or small child (and it's helpful if they're cute).
Photos of you with friends are okay, but make sure it's clear which one you are, so don't use these as your main profile pictures. In general, try to avoid photos of you with someone of the opposite sex if you're the only two people in the photo. People tend to get confused and may wonder if you're in fact still in a relationship, or not over your ex.
Where possible, choose photos that show you in the best possible light – photos taken in summer tend to showcase people at their most relaxed, often with a light glow, doing something they enjoy. A photo of you smiling tersely at last year's family Christmas gathering probably won't convey the best message.
And finally…
Remember that online dating is meant to be FUN. If you take yourself – and the experience – too seriously, both you and your prospective matches will lose out on the enjoyment and excitement of finding and connecting with new people. Spend your time and energy creating a profile that highlights your favourite interests and activities, reflects your best assets, and showcases your personality. If you go into online dating with positivity, and confidence, you're sure to see the results of your efforts – and maybe even fall in love.
If you've found this article useful, why not share it with your friends? You can email the link or post it to your Facebook profile or Twitter feed.