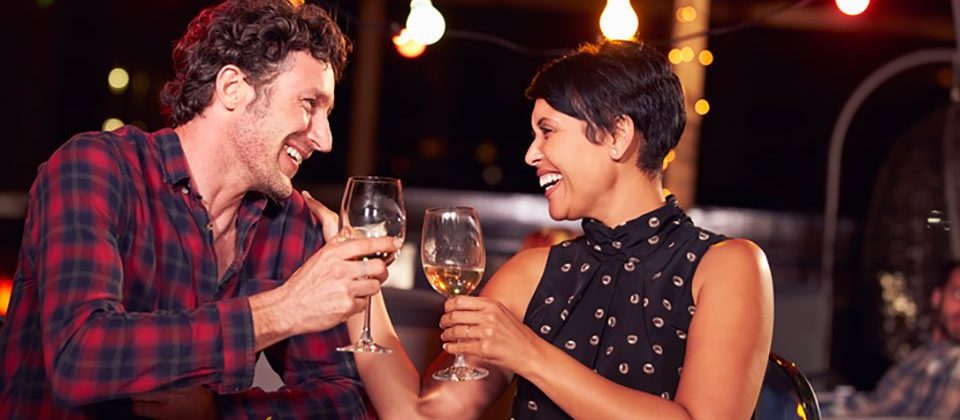 Find love that lasts: how to succeed on- and offline
It's a truism that life is incomplete without love, that it's the be-all and end-all of a happy life. But perhaps it hasn't happened for you. Are you worried you may never find love and end up single forever?
To find real love, you must first change your perspective about love itself. Most of us think love is a magical thing that just happens when you meet someone with whom you have everything in common. In reality, lasting love is not based on physical chemistry or temporary emotions.
How to find love that is true, rare, and real – 7 strategies
Finding love is not meant to be easy but when you follow a few rules, you can attract the partner you deserve. A new perspective and some good dating strategies are all you need.
1. Don't change yourself just to fall in love
If you have to change yourself to get someone to like you, chances are the person won't turn out to be your true, compatible partner. You will soon realise it's difficult to be someone you're not.
Your goal should be to find love with someone who complements your personality. When you embrace your true self, it is easier to filter out unsuitable matches and attract only women or men who resonate with the real you.
Tip: Strive to be the best version of yourself and show your true personality.
2. Don't invent deadlines
Love shouldn't be treated as a life goal or a project. When you look for love, keep your heart and mind open. To attract love, you need to know what you really want. Build friendships and nurture them. When you treat love as a goal, it becomes more like a chore.
Tip: Seek true love and form meaningful relationships organically.
3. Be proactive – love is not a one-way process
Romantic though it may be, love is unlikely to find you while you're doing the weekly shop or sitting in your local café. You have to get out there and put in some effort. Meet people, join like-minded groups, or use online platforms.
Tip: You need to find love, not vice versa.
4. Set realistic expectations
Having a long list of boxes your partner needs to tick, or accepting nothing but the version of love that's in your head, will only lead to disappointment. You should focus on values that are important to you rather than physical appearances or how easy conversation is.
Tip: Be ready to find and receive love; it can happen anytime.
5. Adopt a nurturing mindset
When you meet someone new, don't instantly judge them. Being clear and upfront about your needs is one thing, being so critical you ruin a potential connection is another. A nurturing mindset will help you form long-term relationships.
Tip: Make an effort to get to know someone thoroughly.
6. Get your priorities straight
We all dream of an ideal partner but in reality you're unlikely to find perfection in one person. Of the 50 things on your list, decide what's most important to you. If emotional sensitivity and core values are the priority then focus on them. When finding love online, narrow down your non-negotiables and don't be too picky.
Tip: Love is all about accepting those little imperfections.
7. Do not fear love
Are you divorced or you have had your heart broken several times? Do you fear the challenges of dating again and wonder how to find love?
It's natural to feel awkward, scared or both. But remember, you deserve someone worthy of your love. Put aside societal pressures. Try dating when you are ready and not when you are lonely. Stay away from toxic people and connections. If you have lost the confidence to date, make an effort to build it again..
Tip: Identify your fears and address them. Be happy and optimistic that you can find true love.
Find love that lasts with eharmony
eharmony is a great way to look for a partner online. The dating site and app is available in more than 190 countries and it's the perfect platform for people who are seeking long-term, serious relationships. At the core of eharmony's 20+ years of success is the Compatibility Matching System. To find love, all you got to do is register, complete the Compatibility Quiz, create a profile, and you are good to go.
eharmony guides you through your decision-making process by including highly relevant information on member profiles. These dating profiles are designed to give a concise but clear idea of the person, what they value in relationships and what their passions are. You are going to have a lot of options and you can always set your match preferences.
eharmony's Compatiblity Matching System, based on 32 dimensions of compatibility, will find you a like-minded partner. When you spark a connection online, eharmony helps establish initial interactions. eharmony also results in better real-life dates as it helps you build a rapport by the time you meet.
Whether you are shy or tired of bad dates, dating for the first time or dating after a divorce, eharmony brings a rainbow of hope for every personality type and life situation.
True love is built, slowly and with great care!
Great relationships don't endure by accident and, when based on compatibility, yours' can survive all the ups and downs, and withstand the test of time. Finding the right person is possible when you stop looking for perfection. Love will find you when you are ready for it, and then you need some effort to sustain it. No matter who you are or how specific your preferences, there is someone out there who is compatible with you. Join eharmony, explore the possibilities and allow the site to set you on the right path to love.
How it works
Your search for a great relationship has never been easier with groundbreaking overhaul of the eharmony you know and trust.