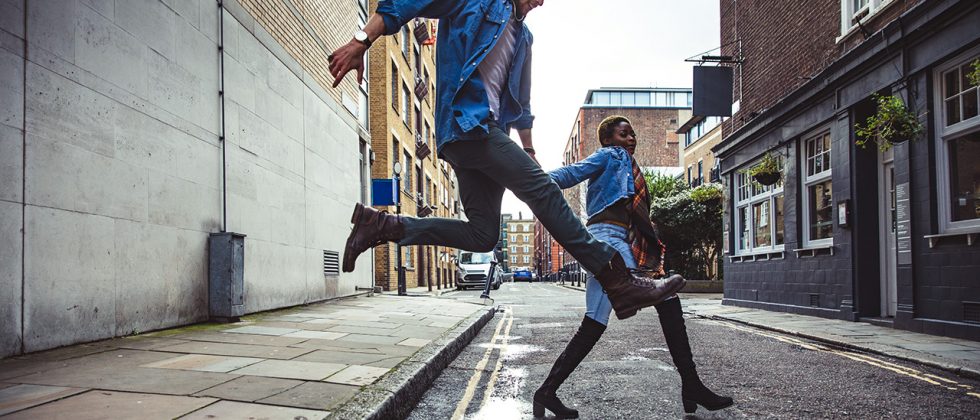 Love boom: post-Covid singles ready to find 'the one'
It's been a long year and the pandemic has completely changed the relationship and dating landscape some might say, for the better.
Indeed, research from eharmony and Relate's new report, The Way We Are Now 2021, suggests many singles are now open to falling in love and meeting 'the one'.
Around 40% are flexing their dating muscles, entering into short but intense unions in order to find the right partner. After months of lockdowns and social distancing, they no longer want to waste time with Netflix binges and ready-meals for one.
Our report also suggests that this very activated group of singles used the lockdown period to empower themselves. Close to a quarter (23%) dived into self-help resources including books, online quizzes or advice from wellness influencers with respondents aged 18–34 more likely to focus on self-help in these ways.
Three in ten (30%) also made more effort than pre the Covid-19 pandemic to learn from previous mistakes and recognise unhealthy romantic patterns.
In addition, eharmony's own data reveals that during the first lockdown last year, activity on the site rose by a third with many singles arrange a flurry of video dates.
Relationship insights
Times of uncertainty tend to create the yearning for human beings to bond more deeply. The experts at eharmony saw this pattern after 9/11 in America, and the 2008 banking crash. At these critical periods in time online dating boomed.
How it works
Your search for a great relationship has never been easier with groundbreaking overhaul of the eharmony you know and trust.
Therefore, it is not surprising that for many newer couples, common relationship milestones were met quicker during the recent pandemic. These included saying 'I love you' for the first time, getting a pet, buying a house together, getting engaged and even trying for a baby.
And for the three in ten (30%) respondents who reported that their relationship is better than pre the Covid-19 pandemic, reasons include more quality time together as a family (46%), having more open and honest conversations with their partner (37%) and a spike for some in how often they have sex (20%)i.
Sadly, 13% of couples stated that the quality of their relationship is now worse. The pressures of living together 24/7, potentially combining childcare with their own jobs inevitably tested their compatibility. Indeed, those who fared well during tougher times are more likely to have shared core values and personality traits with their partner, meaning they could weather the storm together more robustly.
The report also found that one in ten (10%) respondents who are in a relationship think that having more time apart due to lockdown lifting will benefit their relationship.
"Lockdown was hard for a lot of people, but it also gave singles the time to work out who they are and what they're looking for in a partner," says eharmony relationship expert Rachael Lloyd. "At eharmony, we've seen this kind of thing happening before – traumatic environmental events invariably lead to spikes in dating and people wanting to connect deeply with each other.
"And while the lockdown has obviously been hard for so many, with huge financial and emotional costs, there are silver linings. I believe we're going to see a decline in the casual dating which was so prevalent before the pandemic hit, and a return to more traditional romantic values.'
'The Way We Are Now 2021' report has been released to launch Relate's annual Relationships Week (5-11 July). Download a copy of the report at https://www.relateni.org/relationships__dating_post-lockdown