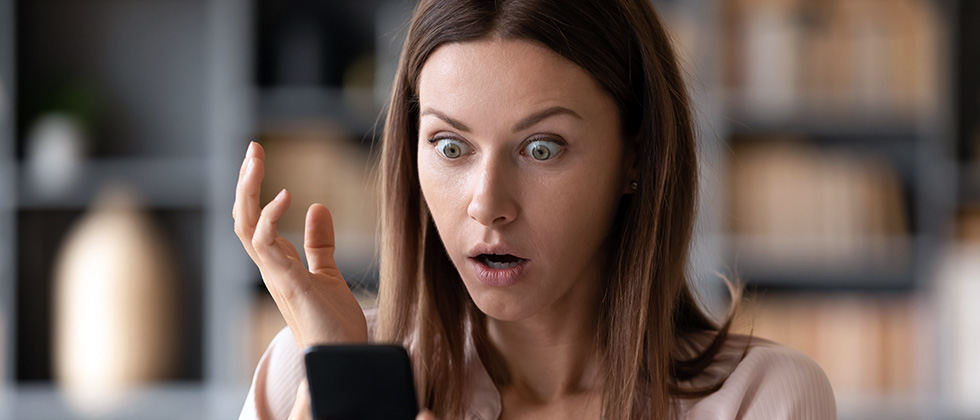 Online dating: communication etiquette
When you are talking to people online it's important to remember that they are real people with real feelings. You should follow the rules of etiquette just as you would in any other social situation.
New to online dating? Just like in real life, there are certain rules that you need to follow to make the most of the experience. Here's our guide to online communication etiquette
The anonymity of a screen can sometimes make people treat online dating like a game. However, it's important to take online communication as seriously as you would any other conversation. Always remember that your online behaviour can have real consequences in people's lives. Here are a few communication etiquette guidelines to follow:
Be honest about your situation and intentions
Are you single and seriously looking for a relationship? Or are you just looking for a distraction from your marriage, job or life in general? You might think that flirting online is harmless but you could seriously hurt and mislead someone if they think you're being genuine.
Protect your privacy
Have a separate email address for online dating to help protect you from unwanted attention or persistent matches. Don't feel pressured into giving out personal details like your surname, address or workplace until you've met someone in person and established a strong connection. And don't ask other people for their personal details. Let them volunteer the information when they feel safe and ready to do so.
Keep it real
Although you want your profile to be as attractive and enticing as possible, don't embellish the truth too much. Using photos that were taken years ago, exaggerating your achievements, or lying about your age are all white lies that'll quickly be uncovered when you meet someone face to face. The fact that you've misled them could ruin whatever chance there was of a real connection between you.
Select carefully
Don't show an interest in matches that you aren't really interested in. Wait for matches who spike your curiosity. You'll be able to communicate with them enthusiastically, rather than feeling obligated.
Take it on the chin
Try not to take it to heart if you're rejected. It's usually not personal (they won't have known you long enough to know the 'real' you). The best thing to do is put it behind you and move on. Don't waste time demanding explanations and try not to become bitter and cynical.
Respond to all communication
Respond to everyone, even matches that you think are totally incompatible. Saying 'thanks, but no thanks' takes a few seconds and lets that match move on, rather than hanging around hoping for a response from you.
Keep online communication brief and interesting
No one wants to read your whole life story in an email before meeting you. Avoid over-sharing and keep your emails brief and interesting. Always leave them wanting more.
Playing the field
Talking to more than one match at a time is totally acceptable as long as you haven't made a commitment to be exclusive with anyone. Once you've found someone that you're serious about pursuing a relationship with, delete your profile.
Do as you would be done by
The best rule of thumb is to treat everyone online with the same dignity and respect that you'd like to be treated with. Use good manners, don't be offensive or abusive, be clear if you don't want to continue communicating with someone, and allow others to say 'no' without taking offence.