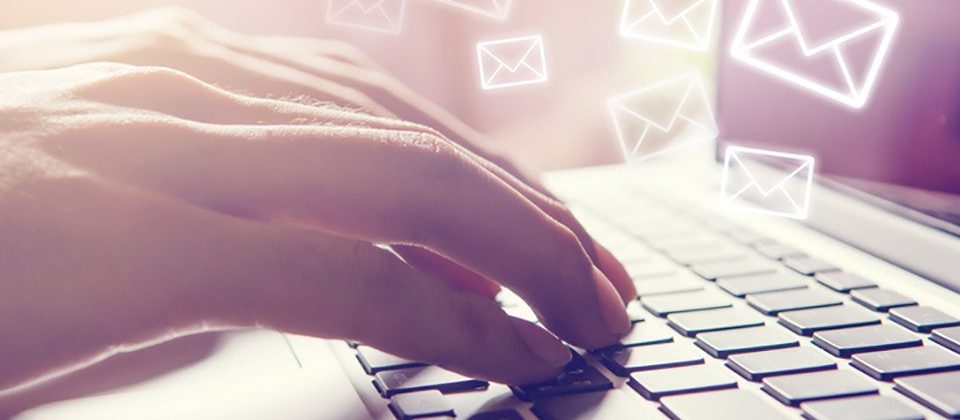 6 great opening line ideas for your first message
Seen someone you like but not sure how to start your first message? Don't worry; Jo Middleton has 6 great opening line ideas that are sure to get a response
Okay; so you've been browsing your matches online and you've come across someone who might be a possibility. They look normal in their profile pic and they've included the obligatory picture of them with friends on a skiing holiday. (It's such a classic – conveying athleticism, sense of adventure, money and friends all in one shot. Boom!)
You read their profile. Honesty, adventure, Sunday lunches – tick, tick, tick.
It's time to make contact.
But what do you say?
How do you start the first message to what could be your soulmate in a way that engages and interests them without making you sound a bit odd?
It's a tough one.
In his first message to me, my now fiancé complimented me on the use of an apostrophe in my profile (I'd talked about going to parents' evening at school – sexy stuff.) To me though, someone who writes for a living, this was the ultimate in flattery and proved that he too knew his 'their' from his 'they're'. It was clear that this was the man for me.
I appreciate that grammar may not be the way to everyone's heart, so I've come up with a few ideas for the all-important first message. Be warned though; these are for guidance only and you'll want to customize them – after all, you never know if your crush has read this post too…
Be specific
Rather than just saying 'Great profile', write something that shoes that you've actually taken the time to read about them and think about what they've said. Something like 'I was intrigued to see that you're a 1990s RnB fan – are you a TLC or Destiny's Child kind of girl?'
Would you rather?
Would you rather have the power to travel through time or the ability to read minds? Or would you rather eat a whole jar of jam or drink three gallons of orange juice? I'd definitely answer if someone asked me something like that. (It'd be time travel and jam, for reference).
Share a secret
Engender a sense of intimacy by sharing something that isn't on your profile. Nothing creepy – don't reveal an unusual fetish or anything – just something that will instil a sense of trust. How about, 'I was pleased to see that you're a fan of crosswords – I didn't like to say in my profile but I've actually won the Telegraph crossword twice!'
Marmite – love it or hate it?
If you want to keep things light-hearted, start with one of those questions that everyone has an opinion about. Maybe try something like dogs vs cats, or the correct way to hang a toilet roll. It'll break the ice, and you can pretend it's a deal breaker if they answer 'cat'.
Ask about their favourite childhood toy
When I asked my office mate Paul for some ideas, he told me he once asked a girl the name of her first teddy bear and told her that he had a goat called Sammy. She replied, so there you go, proof!
Compliment their picture
This one might be a bit of a cliché, but everyone likes to be told they look nice, don't they? Paul suggests saying something along the lines of 'Your picture is so lovely, I can't believe that's really you. Please send a picture of yourself holding a can of sweetcorn in your left hand.'
You'd definitely filter out people who didn't share you sense of humour at least!