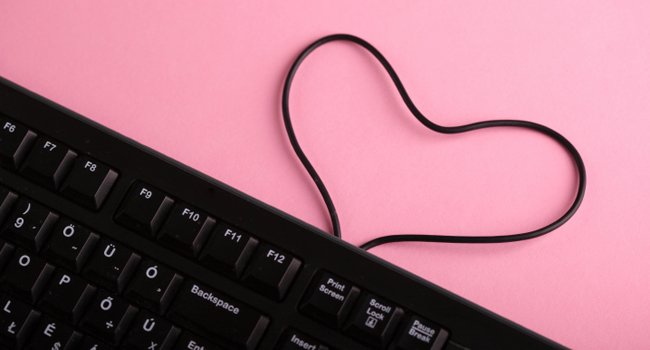 Over 50% of couples will meet online by 2031
According to our latest research, from the year 2031 it'll be more likely that you'll meet a partner online than offline – in fact just over half of relationships will have started on the web

Our report shows that 38% of us will be meeting the love of our lives via an online dating or matchmaking service and a further 12% will have their first meeting through other types of website.
And by the year 2040, 70% of relationships will be able to attribute their coming-together to either online dating or online communication.
Good news – as well impacting on our personal lives, this is estimated to have a significant impact on the UK economy, contributing more than £256 million of consumer spending by 2030.
Think online dating is just for young people? Think again!
Our research showed that the biggest growth segment for the next decade is going to be the 55-64 age group, who will see a 30% rise in the number of singletons and an increase in their usage of the internet.
Not only that, but we predict that couples from the South East and East of England or the most likely to have met one another online – while the fastest expected growth in online dating will be in London.
So why the sudden online dating boom?
Well, the growth in internet access across the country is definitely going to make a big difference. Over the past decade, internet access in the UK for 18-64 year-olds has more than doubled – but an increase in smartphone usage helps too. Users are able to review and communicate with their matches at anytime, from anywhere. More than half of online daters (52%) now use a smartphone to interact with their online dating service, and one in three use a tablet computer.
How popular is online dating?
It's more popular than ever before. In fact, our research shows that two thirds of people in the UK would use online dating if they became single in the future. We understand that it can sometimes be difficult to meet people outside of your social circles and work colleagues. Online dating gives you the opportunity to meet someone completely new. Our report reveals that the number of relationships starting between colleagues and close friends has dropped from 18% to 12% since 2007.
How it works
Your search for a great relationship has never been easier with groundbreaking overhaul of the eharmony you know and trust.
Our Marketing Director, Romain Bertrand, said: 'In the decades to come, online dating will not only be an efficient way to meet a partner, but will be by far and away the most common way that couples meet and initially communicate. One of the most significant developments we've seen at eHarmony is a substantial increase in the number of people who access our site on a smartphone or tablet device, which now stands at about half of all our members.'