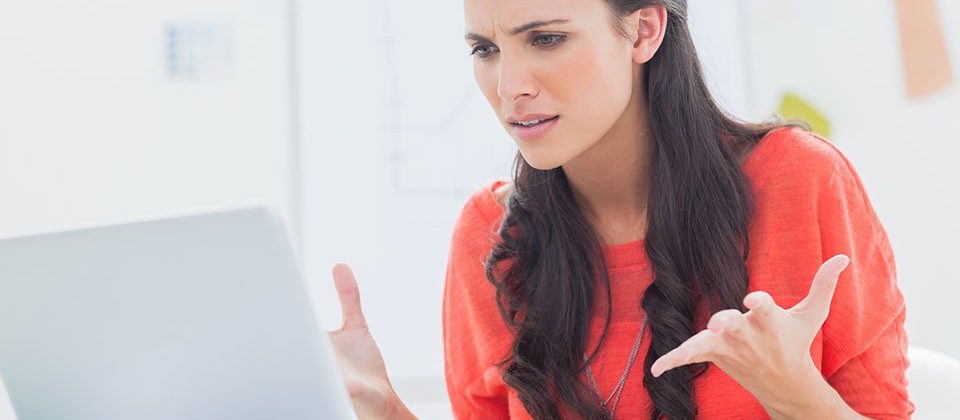 7 tips for preventing online dating burnout
If you do anything for long enough, you're bound to get burned out, and online dating is a prime example. Hayley Matthews has found seven easy ways to avoid suffering from dating burnout before you find love
While online dating is exciting, particularly at the beginning, if the weeks turn into months and you still haven't found someone special, frustration could come knocking at your door.
So, here's a list of tips that'll help you maintain an upbeat, can-do mindset throughout the dating process.
Mix up your patterns and preferences
Changing the way you date online can help you avoid burnout and give you a whole new outlook. If you usually read your messages every night, try checking them in the morning or during your lunch break instead. If you visit the same coffee shop on every first date, try something else like taking a short walk in the park or giving that new juice bar a go. And don't forget to polish your profile too. Even something as little as adding 10 miles to your preferred distance, switching out a few words, or uploading a more recent photo can attract more people to your page.
Try the 'No Man' approach
Don't get me wrong, Yes Man is a hilarious film with a great message but when it comes to online dating burnout, sometimes less is more. Some people, especially women, feel like they have to say yes to everyone and everything. But, more often than not, it only causes more of a headache. Responding to every message or agreeing to every date offer you get, doesn't necessarily mean you're going to meet your match any sooner. If you're getting a lot of request, save your 'yes' for people you really click with, at least for a little while.
Keep a positive attitude
As something of a pessimist myself, I know how hard it can be when someone tells you to 'stay positive' if you're having a hard time. But, it really does make a difference. You can't make people respond to your messages or be the date that you were expecting, but you can control how you react when things aren't going your way. There are a whole host of mental and physical exercises you can do that'll help you recognise when you're feeling down and help you to move past it.
Spend less time online dating and more time with family and friends
From creating a profile and communicating with your matches to setting up your first date, online dating can feel like a full-time job sometimes. Try to reduce the amount of time you spend on dating sites (three times a week instead of every day) or take a break where you don't date online at all. Give yourself a deadline that feels right to you. Spend your extra free time with family and friends, thinking and speaking about something other than online dating. You'll come back refreshed and ready to jump back in.
Get rid of other unnecessary distractions in your life
Cutting out unnecessary tasks and obligations from your life will do wonders for your online dating life. Do you need to take on that extra project at work? Do you really have to be the only one planning your friend's birthday party? Take a look at what you've got going on and see what you can eliminate, or at least get some help with. You'll feel less stressed and overwhelmed overall, which can then trickle down into every aspect of your life, and make you less likely to burnout.
Do something you love before you online date for the day
Whether it's painting, running or reading, make sure you spend time doing what you're passionate about before you start your online dating for the day. For example, if you check your messages every night before you go to bed, make sure you get a run in or finish that last chapter first. This will put you in a good mood and help you to get in the right mindset for online dating.
Stop worrying about finding 'the one'
At eharmony, we want to help you find long-lasting love, but if it's taking a little longer than you expected, take a look at the bigger picture. Through online dating you're connecting with all kinds of people that you wouldn't ordinarily get the chance to, so enjoy it. Constantly thinking about meeting 'the one' is a lot of pressure to put on yourself. It'll happen when it happens – and being on eharmony is a good start. In the meantime, make it your goal to simply have a good time and get to know some fantastic new people.