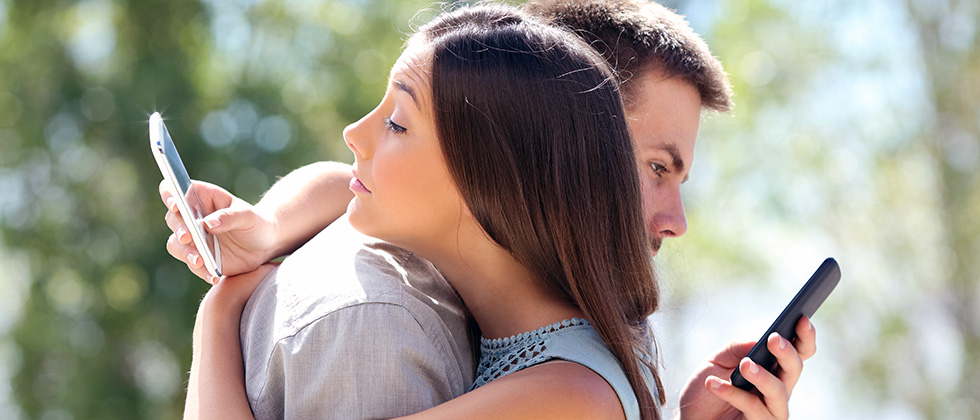 Should you date someone who's seeing other people?
If the person you're dating is seeing other people, here are some essential questions to ask yourself.
You've met someone great but it's still the early days of dating. Should you continue to date them even if they're seeing other people? We investigate
If you're 'dating' chances are you could be planning to meet up with multiple people. After all, if you're only on the verge of going on a first date with one person, you don't want to be ignoring other offers for someone you've never met. But, what if the person you're seeing is dating other people at the same time? Maybe you don't mind, or maybe it makes you wonder if they're taking things seriously. We've put together 5 essential questions to ask yourself, to find out if you really should be dating someone who's seeing other people.
Are YOU seeing other people?
First things first – what's your dating strategy? Do you focus on each prospect before deciding they're not right, or do you always have one eye on the rest of the field? Maybe you're actively dating other people, and if this is the case then as long as you're all honest with each other, then there should be no real issues. However if you're focusing all your energies into this one person, but they're dating around, you might be in for a disappointment.
One of the great things about online dating is the way it allows you to meet a huge array of people you would never normally have met. In the early stages of meeting someone, it's perfectly acceptable – some might even say smart – to continue seeing other people, as long as you're honest. Which brings us onto our next point…
How did you find out?
Assuming your match has been honest with you from the start then they having nothing to answer for. If they've always made it clear they're seeing other people then the rest of it is down to how comfortable you are with that arrangement. However, if your match drops it into conversation a month in, or you found out through a third party, then it might be time to reconsider whether this is the kind of person you want to be dating. Sure, they didn't have to tell you, but honesty is the best policy in these situations. After all, they had nothing to lose by telling you from the off, so either they're a coward or just a straight up liar.
How long have you been together?
It might seem that up to this point we've been condoning dating around, and to some extent we do – it's a great, efficient way to meet lots of new people on your search for 'the one'.  But if you've been dating for more than a couple of months and you know your partner is still seeing other people then it's time to lay your cards on the table. There comes a point in every relationship where exclusivity needs to be talked about, and if your date still feels the need to see other people down the line, then they're clearly not feeling what they should be.
Where do you see your relationship going?
Are you in it just for fun, or are you starting to think seriously about the other person? So ask yourself, "am I ready for a relationship?". If you're happy to just have fun nights out chatting over dinner or dancing until the small hours after one too cocktails, then fine, just keep doing your thing. But, if you find yourself hoping that he or she stops seeing other people so that you can introduce them as your 'partner' at work parties, then you need a wake-up call. Talk to your date openly and honestly, to find out if they intend to keep the status quo or are happy to commit to you. Just be prepared for disappointment – and if it's not the answer you want, be prepared to tell them you want something more and won't be seeing them again.
Where are you in your life? What do you expect to get out of your dating experience?
Everyone has a different idea about why they're in the dating arena. Some people want to meet lots of people to ensure they always have a date on a Friday night. Others are looking for something more serious – maybe even marriage. If you're on the more serious end of the scale, then you should consider having the 'exclusive' conversation sooner rather than later. Mr or Ms 'Fun on Friday night' can afford to just wait around and hope for the best, but maybe you can't. What are your experiences with dating someone who's seeing other people? Do you think it's ok, or does it make you nervous? Tell us in the comments below.
How it works
Your search for a great relationship has never been easier with groundbreaking overhaul of the eharmony you know and trust.