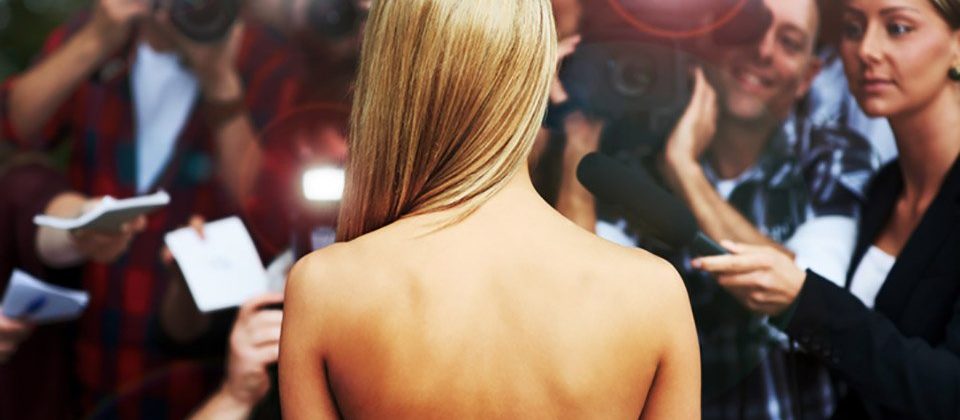 20 celebrities you can't believe are single
When you're struggling with being single, it can help to remember that you're not alone. Here are 20 smart, sexy and successful celebrities that also happen to be single
1. Angelina Jolie
Actor, director, humanitarian, and mother to six children, Angelina Jolie has a lot going on. She also happens to be one of the most beautiful women in the world. Single since her split from Brad Pitt in 2017, Jolie has been married twice before, to Billy Bob Thornton and Jonny Lee Miller.
2. Jake Gyllenhaal
Since his very public break-up with Taylor Swift (several of the songs on her album Red are rumoured to be about him), Gyllenhaal has kept his relationships under-the-radar. Despite having enjoyed high profile relationships with Kirsten Dunst, Reese Witherspoon, and Swift in the past, he's believed to have been single since 2013. His single status has coincidentally coincided with some of his most demanding roles; Nightcrawler, Southpaw and Nocturnal Animals all earned critical acclaim.
3. Emma Watson
Former Harry Potter star Emma Watson tends to keep her love life out of the public eye but has been single since her split tech entrepreneur William 'Mack' Knight in November 2017. However, the single Brit hasn't let the break-up slow her down. She starred in one of the year's highest grossing films, Beauty and the Beast, and continues to work as a UN Goodwill Ambassador and activist for women's rights.
4. Zac Efron
While High School Musical fans may still be hoping for a Zanessa reunion, Zac Efron has been single since his split from girlfriend Sami Miro in 2016. He's definitely making the most of the single life. His career has gone from strength-to-strength in recent years with roles in box office hits like Baywatch, The Disaster Artist, and The Greatest Showman.
5. Charlize Theron
Oscar winner, face of Dior, and mother of two, Charlize Theron has been single since her split from Sean Penn in 2015. The actor was previously in a long-term relationship with Stuart Townsend, but since her break-up with Penn, she has admitted that being a single mum has changed her attitude to dating. She's dabbled in dating apps but is currently still making the most of being single.
6. Leonardo DiCaprio
Leonardo DiCaprio's bachelor status is often discussed in the press. The Oscar-winner has been linked to a number of models and actresses over the years, from Blake Lively and Gisele Bundchen to Bar Rafaeli and Nina Agdal, but hasn't seemed tempted to settle down. His work has cemented him as one of the best actors of his generation and he continues to be a passionate environmental campaigner.
7. Mindy Kaling
Since starring on the US version of The Office, Mindy Kaling has created and starred in her own sitcom The Mindy Project, published two books, and given birth to a daughter, Katherine. However, since dating her The Office co-star (and close friend) B.J. Novak, Kaling has been publicly single and she has not disclosed the identity of her baby's father.
8. Chris Pine
Captain Kirk may have women falling at his feet and Steve Trevor managed to win over Wonder Woman, but Chris Pine remains single. The actor is notoriously private about his love life, doesn't use social media, and has spoken about prioritising work over romance. So whether he is dating or not is likely to remain a mystery for now.
9. Jennifer Aniston
Jennifer Aniston's romantic ups-and-downs have rarely out been of the media, ever since her marriage to Brad Pitt in 2000. Their divorce, and Pitt's subsequent relationship with Angelina Jolie, created a media narrative of 'Poor Jen' that the actor herself has never bought into. Unfortunately, the breakdown of her marriage to Justin Theroux brought these headlines back but Aniston has proved time and time again that she can be just as happy single.
10. Chris Pratt
Chris Pratt's split from fellow actor, and wife of eight years, Anna Faris in 2017 shocked Hollywood and the Jurassic World star has been single ever since. But he might not be single for long. Pratt has become quite the Hollywood leading man in recent years with roles in some of the biggest Marvel blockbusters and a physic to match. He's also one of the funniest actors around and adores his son Jack. Definitely a catch.
11. Lena Dunham
As Hannah in Girls, Lena Dunham perfectly captured the rollercoaster of emotions that can come from dating in your 20s while, in real life, she was happily coupled up with Jack Antonoff. The pair split early in 2018 and it soon emerged that Dunham had undergone a hysterectomy due to her struggle with endometriosis. She is now producing a new TV show, Camping, starring Jennifer Garner and is still close friends with her ex-boyfriend.
12. Brad Pitt
The other half of Brangelina, Brad Pitt has been single since his split from Angelina Jolie. The couple were together for over 10 years and Pitt had been married to Jennifer Aniston for five years before that. Since becoming single, the actor has focused on his health, quitting drinking, and returning to work, despite being linked to both Sienna Miller and Kate Hudson.
13. Jennifer Lawrence
Jennifer Lawrence has been single since splitting from director Darren Aronofsky. Prior to their year-long relationship, she had an on-off relationship with X-men co-star Nicholas Hoult. There's little chance that she's short of admirers. Despite joking that her love life is non-existent, she regularly features on Hollywood's most beautiful lists, won an Oscar for Silver Linings Playbook, and is a feminist advocate with her own foundation supporting various charities.
14. Drake
Despite high profile flings with Rihanna, Nicki Minaj and Jennifer Lopez, the Canadian rapper remains single. He often channels his heartbreak into his music, from suspecting his love is cheating on him in Lord Knows and worrying about being left in Fall For Your Type. And, of course, he teamed up with ex Rihanna on love song Take Care. When Drake does find the right person for him, we can guarantee he'll put it all in a song!
15. Jennifer Garner
Jennifer Garner has been single since splitting from her second husband Ben Affleck in 2015. While the former couple remain on good terms and co-parent their three children, unlike her ex, Garner is yet to appear in public with someone new. The actor, known for her roles in Alias, 13 Going on 30, and Ghosts of Girlfriends Past, has spoken of wanting romance when it comes to dating but is happy, for now, to pour her energy into herself.
16. Tom Cruise
Tom Cruise may be one of Hollywood's hottest properties but he has been single since his divorce from third wife Katie Holmes in 2012. The father of three is now in his 50s but still performs many of his own stunts and has been described as one of the most energetic men in the business.
17. Kylie Minogue
Australian icon Kylie Minogue has had a tumultuous love life, with heartbreaks often played out in the public eye. Her most recent split, from younger man Joshua Sasse, has reportedly made her reluctant to get back out there but she admits to loving flirtation and still being open to love. Previous romantic partners have included Jason Donovan, Olivier Martinez, and Michael Hutchence.
18. Michael B. Jordan
Michael B. Jordan isn't just a Hollywood star, he's also a great catch. The star of Black Panther, Creed and Fantastic Four plays basketball, can tap dance, is close to his parents, and loves ironing! He describes himself as dating but 'technically single' despite rumours that he has grown close to his co-star Lupita Nyong'o. However, he has spoken of his fears of ending up alone so he's certainly looking to settle down eventually.
19. Lupita Nyong'o
Named the most beautiful woman in the world by People in 2014 and fluent in four languages, Lupita Nyong'o has remained coy about her relationship status since splitting from rapper K'naan in 2015. She told Vogue that she would never speak about her personal life publicly but has been linked with both fashion editor Mobolaji Dawodu and her Black Panther co-star Michael B. Jordan.
20. Alexander Skarsgard
Swedish actor Alexander Skarsgard is the Hollywood crush of thousands of women worldwide and the good news is, he's single! His last relationship was with Alexa Chung but the pair split in 2017 and he hasn't been seen with anyone since. Notoriously private – the couple never shared an Instagram post in their two years together – the actor said that he follows his father's advice in keeping his romantic life private. Even so, the star of Big Little Lies is certainly one of LA's most eligible bachelors.
How it works
Your search for a great relationship has never been easier with groundbreaking overhaul of the eharmony you know and trust.