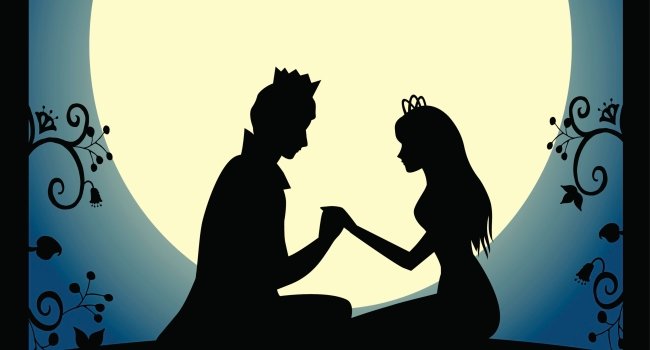 Compatible characters: Matchmaking your favourite fictional characters
Forget Romeo and Juliet – Clark Kent and Jane Eyre are the most compatible fictional couple.
At eHarmony, we match our members based on our Compatibility Matching System, which incorporates a number of personality traits, revealed when you register and take our Relationship Questionnaire. We thought it'd be fun to use our system to find the most compatible fictional characters of all time –including all your favourites from Pride and Prejudice, Eastenders, Twilight, Game of Thrones and many more. The matches we revealed aren't necessarily what you'd expect!
From a study of 60 characters from literature, film and television, we scored characters on each of eHarmony's key personality dimensions needed for a successful relationship, including emotional temperament, social style and relationship skills.
Although traditionally Romeo and Juliet may be the romantic couple that immediately spring to mind, when it comes to compatibility, Superman's Clark Kent and Charlotte Brontë's Jane Eyre have been revealed as the best-suited fictional characters. Based on their desire to regularly show their partner how much they mean to them, and their enjoyment of spending time together, Clark and Jane are highly compatible. In fact, although Romeo and Juliet are considered the most committed and loved up couple, Romeo would actually be better suited to Bella Swan from Twilight and Juliet's best match would be Mr. Darcy.
The second most compatible couple are Jack Dawson (Titanic) and Carrie Bradshaw (Sex and the City), mainly based on their high desire for sexuality and physical attractiveness. Other top matches are Peter Parker (Spiderman) and Princess Leia (Star Wars) matching on their willingness to help others, Mr Rochester (Jane Eyre) and Bella Swan (Twilight) who were both found to be more introverted than extroverted and have higher anxiety than most, and Neighbours' icon Harold Bishop and Belle (Beauty and the Beast) who both exhibit kindness in their relationship and love spending time with their partner.
Overall Princess Leia and Carrie Bradshaw are the women with the most matches. Leia is the top match for Game of Thrones' Ned Stark, the Beast (Beauty and the Beast), Chandler Bing (Friends) and Harry Potter, while Carrie was paired with a number of desirable men, including the hero of many fairy tales Prince Charming.
In terms of men Clark Kent (Superman) and Mr Big (Sex and the City) have the most matches, who despite seeming aloof at first are both incredibly sincere and generous characters.
At the other end of the spectrum, Belle (Beauty and the Beast) and Heathcliff (Wuthering Heights) are the least compatible couple due to Heathcliff's temperamental nature emotionally hurting someone as kind as Belle. Similarly Han Solo's (Star Wars) frequent aggressive outbursts make him a bad match with Mary Jane Watson (Spiderman), and Eastenders' Kat Slater's coldness means she's a poor pairing with Neighbours' kind-hearted Harold Bishop.
When looking at characters that have been fictionally coupled together, Jack and Vera Duckworth of Coronation Street fame were found to be the most compatible with each other, followed by Ron Weasley and Hermione Granger. On the other hand, there's sad news for some that Friends' Ross and Rachel just weren't meant to be together after all – he's most suited to Carrie (Sex and the City) and Rachel's best match is ironically Carrie's other half, Mr. Big.
Our Top 10 best matches
| | |
| --- | --- |
| Clark Kent | Jane Eyre |
| Jack Dawson (Titanic) | Carrie (Sex and the City) |
| Ron Weasly | Carrie (Sex and the City) |
| Peter Parker   | Princess Lea |
| Mr Rochester    | Bella (Twilight) |
| Heathcliffe   | Bella (Twilight) |
| Harold Bishop   | Belle |
| Clark Kent | Marge Simpson |
| Clark Kent | Elizabeth Bennett |
| Mr Big | Rachel Greene |
Do any of the couples above surprise you? Which other fictional characters would you like to see matched together? 
How it works
Your search for a great relationship has never been easier with groundbreaking overhaul of the eharmony you know and trust.