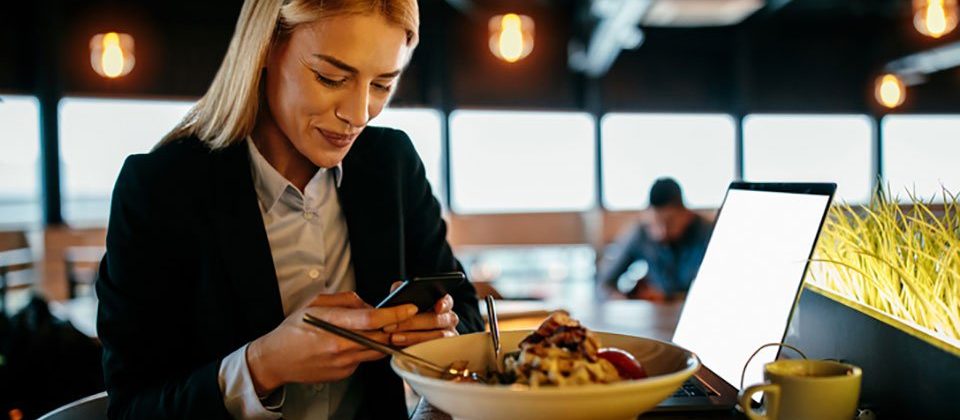 10 solo dates to take yourself on
Just because you don't have a partner, that doesn't mean you should miss out on dates. Why not take yourself out? Vivian Kelly shares 10 of the best solo dates options available.
Whether you're single or in a relationship, there's no need to rely on a partner to have fun. Do what you love, even if you do it alone. In fact, doing things on your own will help boost your self-confidence and add richness to your life.
Solo dates make you more interesting and independent, as well as helping you lead a happy, fulfilling life. So, what are you waiting for? Make time for you and take the opportunity to challenge yourself to a solo date.
Here are our top 10 solo date ideas:
1. Coffee date
A local café is a great place to reflect and catch up on things. Take a short stroll and nip into your local hangout for a warm or refreshing tipple – it's a prime spot for people-watching too.
2. Salsa dancing
Not only do hobbies make you more attractive but it only takes a few sultry dance moves to help your self-confidence soar. The feel-good endorphins released after solo dates spent dancing will make you feel fitter and happier. And don't worry if you've never danced before, most classes are designed to accommodate all levels.
3. Cinema night
Nothing beats not having to compromise on which film to watch. Plus, on a solo date, you'll never lose the sweet vs salty popcorn debate.
4. Attend a matinee
Matinees are an affordable way to check out the latest spectacle. Head to your local box office and treat yourself to a night of unforgettable music and talent.
5. Table for one
Some may find going to a restaurant on your own a daunting experience, but trust us, this is one of the solo dates that's also one of the most liberating things you can do. Check out a local haunt or a popular restaurant further afield. Spend time gazing and eating mindfully. When you're on your own, you call the shots.
6. Get lost in a museum
Go to an exhibition you've been itching to see. Whether it's discovering new artworks or marveling at an ancient piece of history, the experience is very personal. Go at your own pace and feel what moves you. And if you fancy learning more, many museums offer guided tours.
7. Enjoy rest and relaxation at the spa
Spa days offer pure relaxation. Get some peace and quiet and book yourself in for a deep tissue massage. Heaven.
8. Spend time in nature
Every town has an area green space that everyone flocks to when the weather's warm. When the sun's shining, there's no better place to be than outdoors. Try a light picnic on a Sunday afternoon or lose yourself in a new book.
9. Be your own chef
Many of us feel that if you don't have someone to cook for you should default to the same monotonous meal for one. Remember, you deserve to be treated. Try a new recipe and save the leftovers for lunch or dinner the next day. There's nothing more satisfying than cooking something delicious from scratch.
10. Comedy club
Of all the solo dates out there, this one is guaranteed to be fun. Head down to your local comedy club and laugh until your ribs hurt. You won't regret it.
How it works
Your search for a great relationship has never been easier with groundbreaking overhaul of the eharmony you know and trust.