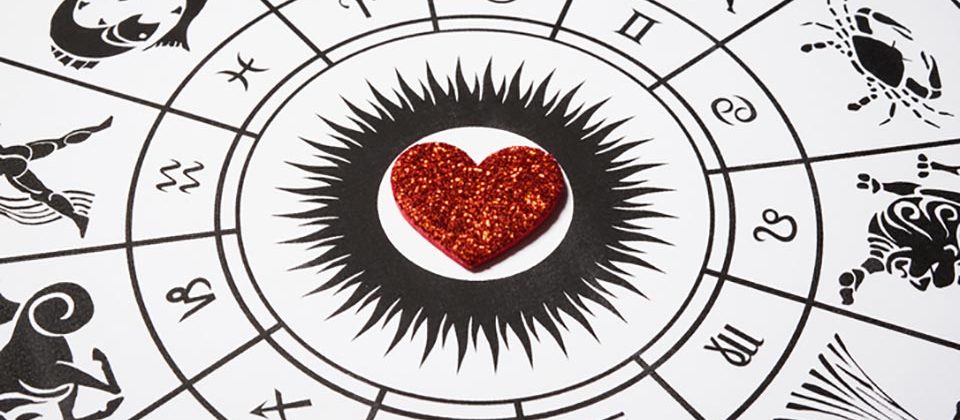 Star sign compatibility: is love written in your zodiac sign?
Whether you read your horoscope every day or are sceptical about zodiac sign dating, it can't hurt to be a little more informed! Darren from WhichDate.co.uk investigates the compatibility of star signs
Some people believe that the zodiac has the ability to impact every part of your life, including your love life. If you do follow your horoscope then you'll know that each person's star sign can say a lot about them, from what they're passionate about to the type of person that they are. If star sign compatibility isn't something you've considered before, then now might be the time to brush up on your knowledge….
Are you compatible with Aries (21st March – 19th April)?
Aries are known for being bold, fierce and independent. Stable and logical, this sign is often able to deal whatever life throws at them. They can be proud people though, and easily offended, so watch your tongue.
Aries women: To have compatible with this star sign, you must have a plan. Aries thrives on organisation, so being prepared is essential. If you're not up to the challenge, let her take the reins and plan your date (she might not say so, but she'll love it!)
Aries men: Aries men would be happiest on a unique date with an element of excitement; an adventurous sport might be a good activity? Surprise him with something fun and unusual and you're sure to make a lasting impression.
Are you compatible with Taurus (20th April – 20th May)?
Taurus men and women are known to love the finer things in life. They're the sign in astrology that's most likely to live in luxury, preferring a chauffeured limo over a horse and carriage ride any day.
Taurus women: Taurus women like to be wined and dined. And any old place won't cut it; you'll need to take her somewhere that serves the finest cuisine. Arrive with flowers to appeal to the Taurus love of things.
Taurus men: Why not indulge your artistic side on a date with a Taurus? They're big fans of the arts so going to a concert or art gallery, or taking an art class together could be a perfect first date. Get creative and he'll love you for it.
Are you compatible with Gemini (21st May – 20th June)?
Hoping for star sign compatibility with a Gemini? Geminis are wistful and romantic. They wear their heart on their sleeves and believe in true love. They're also versatile, adventurous and friendly – they'll happily chat away to anyone. Geminis love to flirt too, enjoy being the centre of attention and like to receive compliments.
Gemini women: Geminis love talking and asking questions, so a perfect first date would be somewhere where the two of you can chat about anything and everything. A trip to the cinema isn't recommended.
Gemini men: Geminis love being sociable and getting out and about, but they also love quiet, relaxed nights in. So, whatever date your choose, be it a night out at a comedy club with friends or a romantic dinner for two, they'll love it! Just make sure you leave plenty of time for you to get to know each other.
Are you compatible with Cancer (21st June – 22nd July)?
Cancers have a great sense of humour and love to make people laugh. They're fun and kind but can be quite sensitive at times. This zodiac sign loves the familiar so a visit to a local bar or favourite restaurant will always go down well.
Cancer women: Want your date to go well? Then don't bring up past relationships. Cancers can be sensitive and the last thing you want is to upset them. Instead, talk about family and friends – this sign is family and friends orientated.
Cancer men: Cancers are thrifty and appreciate a good deal, so don't go over-the-top with your date choice. Instead ask them where their favourite restaurant is and be amazed at just how delicious that budget-friendly lasagne is.
Are you compatible with Leo (23rd July 23rd – 22nd August)?
Leos have an ego – but they embrace it! They love to be adored but when they do fall in love, they're very loyal to their partner. They get on well with all kinds of people, even those who are less self-assured.
Leo women: Leos love to be the centre of attention, so make sure to give them your full attention on a date. Don't sit on your phone, don't chat about yourself constantly, and show her that you're interested and engaged with what she's saying.
Leo men: One of the great things about Leos is that they can be the life and soul of any party – you're almost guaranteed a great date, whatever you choose to do.
Are you compatible with Virgo (23rd August – 22nd September)?
Virgo is the star sign most likely to work all hours. They love work so they will probably bring this up as on a date. Virgos also have a tendency to get lost in their thoughts, so don't assume they're ignoring you if they seem like they're day-dreaming!
Virgo women: Virgos can be critical, so if you're looking for star sign compatibility, it's probably best to let her pick your date location. They love making plans and dealing with the details, so they'll appreciate you letting them take the lead.
Virgo men: Try to pick a date location that you know he'll love if you want to appeal to Virgos picky side, and be sure to ask him lots of questions. Be as open as possible in your answers; Virgos love details and can feel affronted if you don't share them with him.
Are you compatible with Libra (23rd September – 22nd October)?
When it comes to star sign compatibility, libras are the most self-aware. They know what they want and won't stop until they get it. They're also driven, grounded, and great communicators, so expect great date night conversation.
Libra women: Libras love to have a good time and will try to have one wherever they go. You could take them to a car park and she'd still find a way to enjoy herself. If you let her decide where to go on your date, you could be waiting days for a reply – Libras are indecisive by nature.
Libra men: Avoid cinema dates as Libras love to talk – unless you pick a film with a shock twist that the two of you can discuss in detail for hours afterwards.
Are you compatible with Scorpio (23rd October – 21st November)?
Of all the star signs, Scorpios can be one of the most challenging to have star sign compatibility with. This is because they're passionate people who can get highly emotional and jealous. They can have a sharp tongue but a dark sense of humour, so you can safely assume that their most cutting remarks are meant as jokes!
Scorpio women: To win over your date dress to impress, treat her with respect, and be prepared to hold your own in a war of words. The most important thing is to try and make a Scorpio laugh and be sure to pay them plenty of compliments.
Scorpio men: Make sure that you show your Scorpio that you like them – and if you offend them, be prepared for them to hold a grudge forever. And if you're attracted to them, maybe go in for a kiss goodnight? Remember, Scorpios might seem tough on the outside but they're very sensitive, so be careful what you say.
Are you compatible with Sagittarius (22nd November – 21st December)?
The Sagittarius knows no fear. They love to explore and experience adventure, and are looking for a partner who's happy to come along for the ride.
Sagittarius women: With a Sagittarius it's important to focus on fun, so start with casual dates that are a little unusual. Forget about fussy dinners or over-the-top romantic gestures and opt for something simple.
Sagittarius men: The best date for a Sagittarius man would be something adventurous and exciting, like a day of extreme sports. It's probably best not even to mention the word date – just ask them to hang out instead. If there's a spark between you, they'll soon see it.
Are you compatible with Capricorn (22nd December – 19th January)?
Capricorns tend to be loving and very goal-orientated. They have a fantastic sense of humour and always look at the big picture, but can also be quite introverted.
Capricorn women: The secret to star sign compatibility with a Capricorn is to show them a good time. Be patient with them, they're naturally pessimistic and often think the worst of every situation, so don't judge too quickly if they don't seem to be having an amazing time.
Capricorn men: Capricorns don't let their guard down easily, so the best thing to do is to take them on a relaxed date. Head to their local pub or café and you'll be able to gently coax them into opening up to you.
Are you compatible with Aquarius (20th January – 18th February)?
An Aquarius will always look to the future. They like to be free to do whatever they want and go wherever the wind takes them. They often appear extroverted but can struggle to show their true feelings.
Aquarius women: An Aquarius woman will probably have lots of friends that they would do anything for. They're also always looking for new ways to improve their lives. They love dates that are different, so taking them to a new theatre production or art show would be the perfect choice.
Aquarius men: Aquarius men are known to value their independence. If you're looking to date one, then take things slow and don't put too much pressure on them. A casual date is a great place to start – maybe try a lunch date or quick drink after work?
Are you compatible with Pisces (19th February – 20th March)?
Pisces men and women tend to be sensitive and emotional. They're often shy, sweet and creative, thinking and feeling things much more deeply than most star signs. It pays to be careful about what you say and do around a Pisces.
Pisces women: Pisces are usually happy to go with the flow so organising your date shouldn't be too difficult. Getting to know them when you're on the date might be a little tougher – they can be shy. And if they talk about their ex, don't make the mistake of assuming they're not into you, they just like being honest.
Pisces men: Pisces are secret romantics. Try to find a date that is relaxed and fun but still special. Maybe plan a picnic in the park? And don't forget to make them feel valued with lots of compliments.
How it works
Your search for a great relationship has never been easier with groundbreaking overhaul of the eharmony you know and trust.