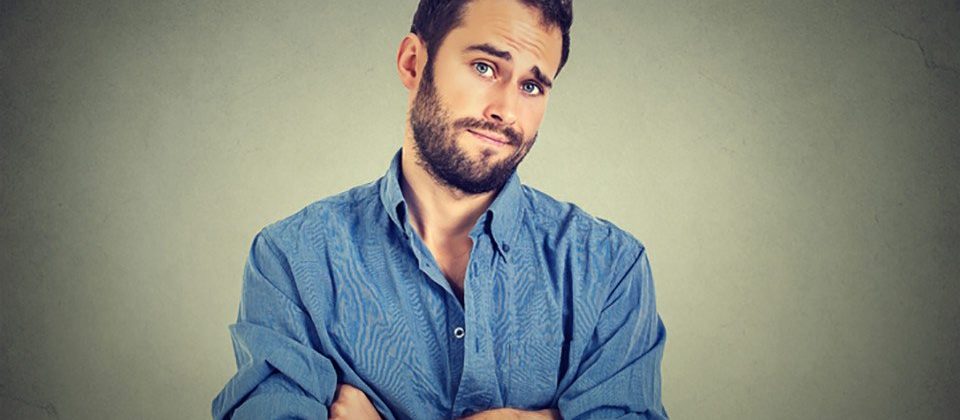 3 signs that you're being too picky
If your dating life is going nowhere, it might be time to consider whether there's really no-one out there or are you being too picky? Dating expert Michael Valmont shares the 3 signs to look out for
1. Your inbox is full (and mostly unread)
Whether it's a long list of matches or clutch of unread messages, if you have a dating inbox that's full of untapped potential, you're could be being too picky.
As dating has become more digital, it's easy for people to treat the dating experience more like they're browsing a shopping site looking for the best deals rather than searching for a partner.
It's become common to dismiss people online based on the pettiest details. Including a group photograph, a filtered selfie, or a cliched quote have all become offences punishable by ignored messages and blocked profiles.
Of course, that's not to say that you should lower your standards completely and message everyone you're matched with. But, if your inbox is filled with messages that go unanswered, it's time to stop being quite so picky.
2. Your checklist is considerable
We all want the perfect partner and there's nothing wrong with having a few deal breakers when it comes to relationships. Maybe you're a non-smoker and couldn't imagine dating someone with a 20-a-day habit. Or you're a single parent and not keen on adding to the brood anytime soon.
Still, if your wish list is longer than your weekly shopping list, it's probably time for a new draft.
Deciding that you only want to date tall men, for example, isn't necessarily a bad thing, but if you've decided you'll only date men over 6 foot who has green eyes, a Labrador, and only drinks IPA beer, but only on a Sunday – then you've probably got a little too specific.
3. You've had more first dates than relationships
If your year has been a flurry of flirtations and romantic rendezvous that never feature the same person twice, you either need some good advice for first dates or you're the one choosing not to follow up with date number two.
If it's the latter, then it's time to ask yourself why none of these dates have made the cut. Are you being too picky? Do you have expectations of sparks flying that only exist in films and electrical fires?
You might also need to consider being a bit more generous when it comes to judging 'bad' first date behaviour that could simply be down to nerves. Look out for signs that your date is suffering with a severe case of the butterflies – are they being too quiet, drinking a little too much, or rambling? You might be a dating veteran, but your date could be completely new at this.
If you're stuck in a dating Groundhog Day, it might be time to reevaluate your attitude and decide whether you could be too picky. Your next great romance could already be sitting in your inbox. Don't leave them unread.