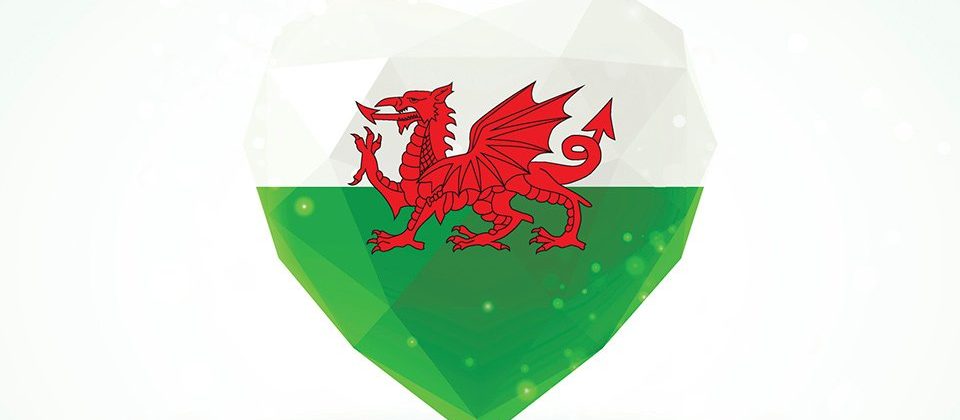 10 phrases to impress your Welsh date
So you've met a lush Welsh date and you want to show off your linguistic expertise. Here are the top phrases and traditions that you need to know to make an impression
Whether you're dating in Wales or are planning a date with a Welsh man or woman, then you're sure to impress any Welsh date by having a few romantic Welsh phrases ready.
However, it's not just language that will have your date falling in love. Wales has a whole host of native romantic traditions that set it apart from the rest of the UK – learn one or two and we promise you'll sweep your Welsh date off their feet in no time.
Celebrate St Dwynwen's Day
You should already have 14th February locked into your diary, but then there's another day that you need to keep in mind: St Dwynwen's Day. Celebrated on 25th January, St Dwynwen's Day commemorates the Welsh saint of love and is based on a tale of thwarted love. The story dates back to the 5th century when Dwynwen, the daughter of a King, fell in love with a Prince called Maelon; despite the fact that her father insisted she would marry another man.
In her heartbroken state, Dwynwen begged God to make her forget her love for Maelon. An angel visited her and gave her a potion to help her forget, but when Maelon drank it, he turned into a block of ice! Dwynwen was then granted three wishes; she wished for Maelon to be thawed, for God to meet the hopes and dreams of true lovers, and that she would never marry. In return, she devoted the rest of her life to God and founded a convent in North West Wales. Legend has it that the convent's well is home to a sacred fish that can predict the happiness of relationships. If the well water boils when you visit, then love and good luck will surely follow.
The perfect gift for a Welsh date
Forget about flowers and chocolates, the traditional Welsh courting gift is the love spoon. Typically carved from wood, the spoon features symbols of long-lasting love such as hearts and padlocks and is intended to demonstrate that the giver will always feed and provide for their lover. If the affection isn't returned, then the spoon must be given back, but if the feeling is mutual then the recipient must wear the spoon around their neck for a number of days.
How it works
Your search for a great relationship has never been easier with groundbreaking overhaul of the eharmony you know and trust.
Welsh wedding traditions are also a little unusual. In a fresh twist on the tossed bouquet, a traditional Welsh bride will carry a bouquet that contains myrtle leaves, a symbol of love in life. After the ceremony, she gives each of her bridesmaids a cutting to plant and, if the plant blossoms, then the girl who planted it will soon marry too.
But if marriage isn't quite on the cards just yet, why not start by trying one of the phrases below to impress your Welsh date:
Dw i'n dy hoffi di – I like you
Rwy'n dy garu di – I love you
Cwtch/Cwtsh – Cuddle
Cariad – Love, Darling
Cusana fi – Kiss me
Ti'n ddel – You're cute
Rydych yn hardd – You're beautiful
Dwi wedi syrthio mewn cariad efo chdi – I've fallen in love with you
Chdi ydi'r peth gorau i ddigwydd i mi – You're the best thing to happen to me
Ti a Fi Am Byth – You and me forever