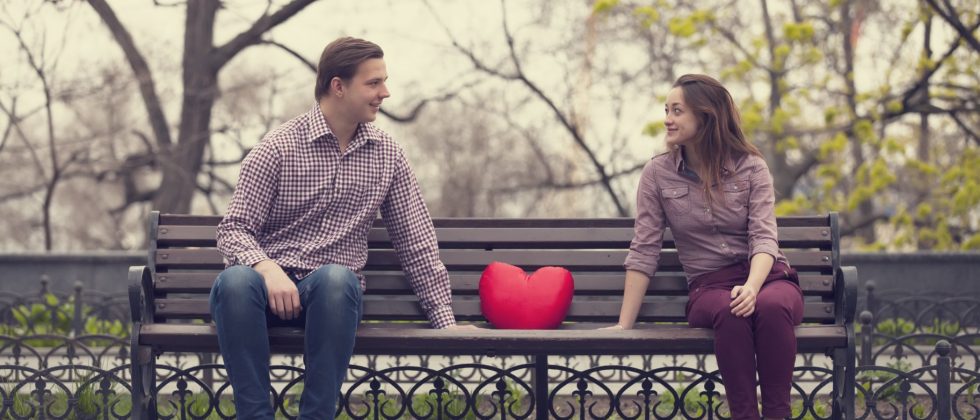 8 terrible opening lines for a first date
The first thing you say to your date doesn't need to be funny, witty or intelligent. You just need to break the ice and make them feel at ease. What you definitely don't want is to go anywhere near any of these slightly unusual utterances.
1. 'I used to come here with my ex'
There is literally nowhere for your date to go with this gem. Let's be clear – summoning the ghosts of exes past is a cardinal sin on a first date.
2. 'There was an Englishman, an Irishman and a Scotsman…'
A GSOH (as they used to call it) is a valuable commodity. However, jumping straight in with your stand-up routine just makes people feel awkward. You know the types who read out the jokes on Penguin bars? You don't want to be one of them.
3. 'Oh. You don't look like your profile pic.'
Your online dating profile pictures should be flattering but we all want to think we look better in real life than in two-dimensions so best to steer clear of this opening gambit.
4. Nothing
As in, saying nothing. Why speak, when you can simply stand and smoulder? Unfortunately, what works for Heathcliff and 19th century Russian princesses, probably won't work for you. You'll just look vacant.
5. 'You look like my father/mother'
Is this good or bad? No-one knows. Your date is unlikely to hang around long enough to find out.
6. 'Are you wearing a wire?'
Watching gangster films before going out for a date is a bad idea. In fact, watching any film before going out is a bad idea – the temptation to try and throw quotes into the conversation will be difficult to resist.
7. 'Can you lend me a fiver?'
It's difficult enough getting the etiquette right about who should pay the bill on a first date, so don't bring money into it if you don't have to.
8. 'I need a drink!'
When your date was compiling a list of traits that he or she'd like to find in a partner, it's unlikely that 'alcohol dependency' rated very highly. Perhaps start with 'Would you like a drink?' instead.
Now you know what not to say, check out our top tips for conversation starters on a first date.