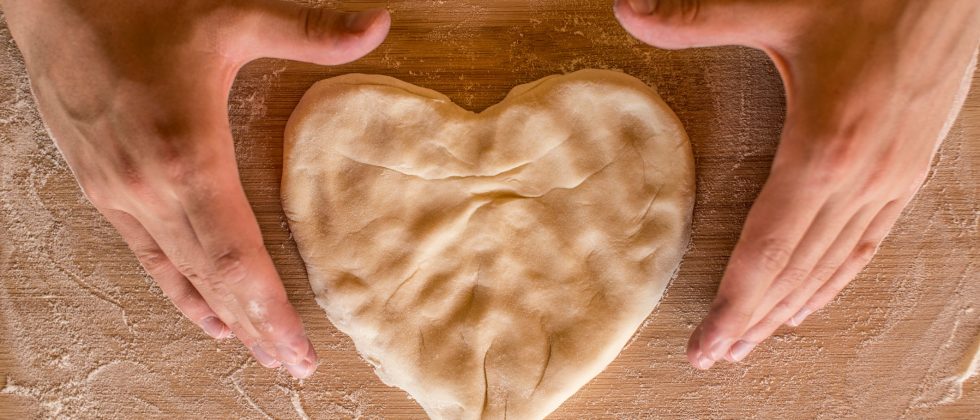 15 reasons to date a baker
The nation's love affair with the Great British Bake Off has showcased the talent, creativity and passion of bakers. We asked our friends at the Hummingbird Bakery to share their top reasons why you should consider dating a baker (should the opportunity arise)…
1. They'll give you free cake. By far the best reason to date a baker. Getting involved romantically with someone who is baking inclined will land an array of delicious baked goods on your lap on a regular basis. And all lovingly made by their fair hand
2. They're creative. Many bakers are skilled decorators too and are comfortable expressing their artsy side. Frosting is their paint and cake is their canvas. Expect cute cookies with your name on them.
3. They have excellent taste. All those cakes, cupcakes and pastries train bakers to have a superior palate. Who better to accompany you for a romantic dinner date?
4. They can carry heavy things. All that whisking, whipping, lifting and stirring gives them great upper body strength under those aprons!
5. Your family will love them. When a baker tells you what their job is, you always hear a chorus of "oohs" and "aahs". Their skills are certain to impress the family when they bring a homemade dessert along.
6. They're good at following instructions. Working to a recipe means that they can take direction and they think methodically.
7. They are team players. The heat of the ovens and busy kitchens mean that bakers are incredibly considerate to others and they always work with care and respect.
8. They're organised. Christmas presents to buy for the whole family? Booking an anniversary holiday away? You can rely on your baker to prioritise tasks and make planning a breeze.
9. They are highly motivated. It takes a special kind of person to get up super early in the morning while most people are tucked up in bed. And they'll have probably baked several spectacular creations before you've even hit snooze.
10. They'll bring their job home (and that's a good thing). Bakers can't resist using their free time to experiment with different recipes and flavours in their own kitchens. Have your fork at the ready, because you get to be their chief taste tester!
11. Look beyond the hairnets, it's not just the ovens that are hot. Knowing your way around a kitchen is sexy and good food is all about hedonism. Baking is pure pleasure for the senses.
12. They're a dab hand with laundry. Bakers' overalls need to be pristine and clean for the kitchen, you won't find them shirking laundry duties.
13. They'll have a sense of humour. All those off-the-wall novelty cakes come from the playful masterminds of some very cheeky bakers.
14. Prepare to be treated like royalty. Wave goodbye to shop-bought cakes, you're about to get homemade birthday cakes for life. And even when it's not a special occasion, your baker beau will make you feel like a million bucks with more goodies than you can shake a spatula at.
15. Perfection comes as standard. From a croquembouche to a loaf of sourdough, bakers wouldn't dream of serving up anything less than exceptional. They are goal orientated and will always ensure they give their loved ones their all.
Hummingbird Bakery brings the authentic taste of home-baked American cakes and desserts to the UK baked fresh from the finest quality ingredients. Visit one of their six London branches or order online.