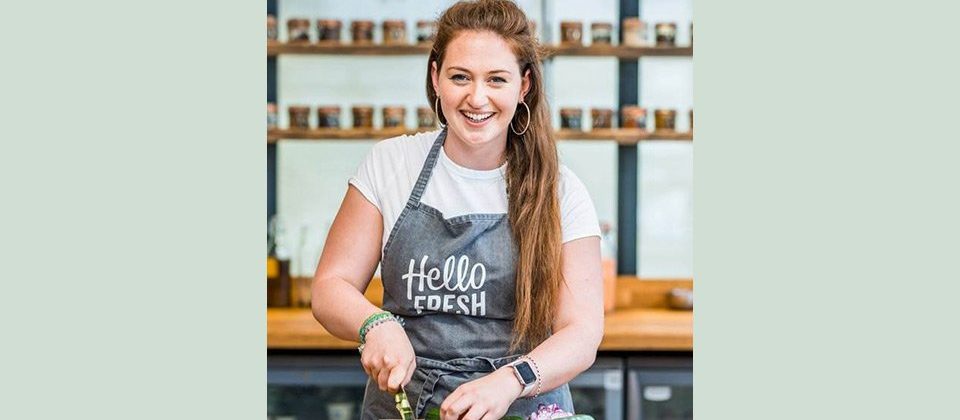 15 reasons to date a chef
Chatting to a chef but not sure if you should put all your eggs in one basket? We asked Mimi, development chef at HelloFresh, to share 15 reasons why they might have have all the ingredients you need for the perfect relationship
1. You get to test new and exciting chef-quality recipes
Think of yourself as a gourmet guinea-pig; you'll get to taste the best dishes before anyone else.
2. They actually like cooking for other people
So you won't have to feel guilty when it's their turn to cook…again.
3. They know all the best restaurants to go to
Be the envy of all your friends by getting reservations at the top spots in town.
4. They always smell of food
Great if they've spent the day baking, not so good if they've been making a curry.
5. Every night would be like going to a restaurant
Except you can be in your pyjamas!
6. They probably won't have a six-pack
And they'll never judge you for going in for seconds.
7. They have great chat
Working in a kitchen all their lives means they can get on with almost anyone – and keep up with their jokes.
8. They'll be able to charm your parents/friends/anyone
Because everyone knows the way to everyone's heart is through their stomach.
9. They're really good at doing the washing up
And your kitchen will always be sparkling clean.
10. They'll bring delicious food home from work
Leftovers will take on a whole new meaning for you (especially if they're from one of HelloFresh's recipes).
11. They wear a uniform
If you're into chef whites…
12. You'll always have state-of-the-art kitchen items
Forget the cheap stuff, you're dating a chef now!
13. They can knock dinner together even when you think the fridge is empty
They'll put all that culinary creativity to good use.
14. They don't have the time or energy to even think about cheating on you
Those 18-hour shifts do have some advantages after all…
15. They'll inspire you
Their love of food might inspire you to shape up and improve your skills too. You could even become a chef, and then everyone will want to date you too!
If you want to make delicious meals with fresh ingredients but need a helping a hand, HelloFresh should be your go-to. They can send easy recipes and high quality ingredients straight to your door every week. Tempted to give it a try? Sign up to HelloFresh today!