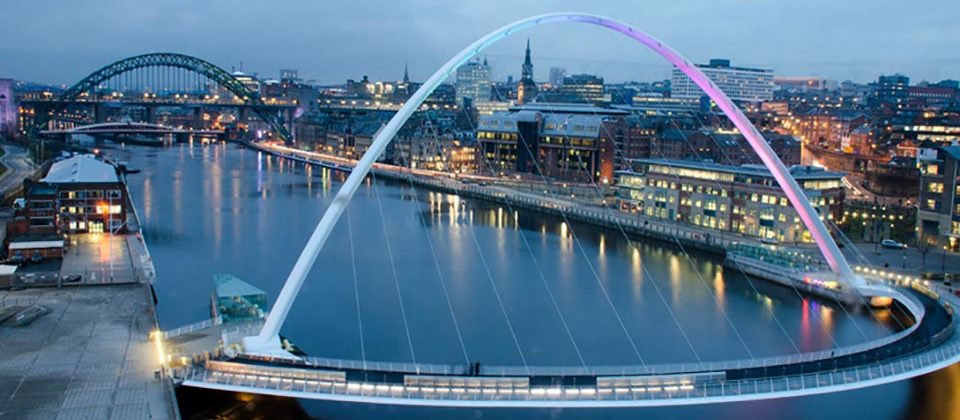 6 ideas for dating in Newcastle
Newcastle is a beautiful, and underrated city. If you've got a date lined up in the jewel of the north east, here are 6 ideas for something a bit different.
Dating in Newcastle? Here are 6 of the best places to go, whether it's your first date, fifth or fortieth, that are a bit more unusual than your typical drinks and dinner date
Newcastle is a wonderful, vibrant city and if you're lucky enough to live there, there's no end of places to take a potential date. Here are just a few ideas of things to do in Newcastle beyond just dinner and drinks in the centre.
1. Explore the quayside
Though traditionally known as the location for shipping out coal from Newcastle, the quayside went under extensive regeneration in the 20th century and is now one of the most picturesque areas of the city. For a romantic urban scene, wander along the quayside and watch the sun set over the Tyne Bridge. Then treat your date to dinner and drinks in one of the many upmarket places along the river.
2. Visit the seaside
Newcastle is incredibly close to the coast, and there's a great selection of towns to visit for a day out. Whitley Bay is a short drive or Metro ride away, and when the sun comes out it's perfect for a day of wandering the sandy beaches and indulging in a fish and chip lunch. Alternatively, head to Tynemouth, or for somewhere further afield take your date on a day trip to Scarborough or Whitby.
3. Check out what's on at the Theatre
Though Newcastle is far removed from London, it has a wonderful theatrical heritage. The beautiful Theatre Royal which stands on Grey Street, has been home to many great productions over the years. Treat your date to an evening performance of a touring West End musical, or for something a bit different head to the Live Theatre Company on Broad Chare on the quayside.
4. Sage Gateshead
For something a bit more cultural, you could treat your date to an evening concert in the architecturally impressive Sage Gateshead. Situated opposite the quayside, south of the Tyne, it was designed primarily with acoustics in mind, and music heard there has the best possible sound.
5. Walk Jesmond Dene
This gem is a narrow valley following the River Ouseburn, and as a public park is a great place for a stroll on a fair day. It's easily accessible from the city centre – simply head to the Jesmond Road area. You can even horse ride along the Dene – get in touch with Stepney Bank Stables for more information.
6. Dine in a treehouse
If you're prepared to head north out of the city to Alnwick, you can experience a truly individual restaurant. The pretty market town is home to an impressive castle, but its most interesting attraction is the Alnwick Gardens. Not only can you spend the day wandering these beautiful gardens (including a Poison Garden for something a bit different), but you can also visit their Treehouse Restaurant for lunch or dinner. This is exactly what it sounds like and is magical for adults and children alike.
Looking for information on dating in other UK cities? Find out more:
London | Bristol | Edinburgh | Birmingham | Nottingham | Manchester