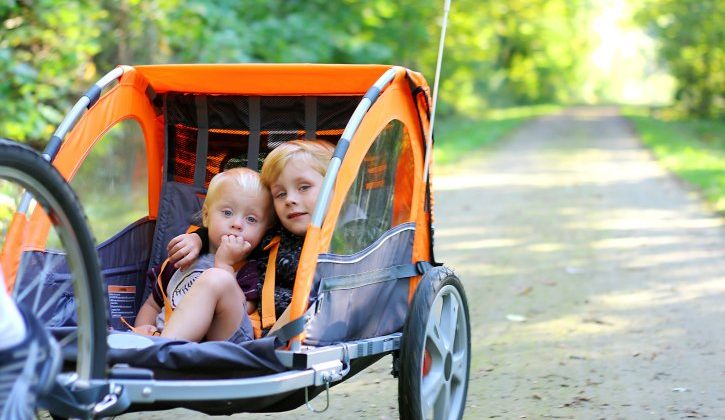 Are you Ready to Date Someone with Kids?
There's lots of advice out there for how to be a single parent and still have a love life, but not many people talk about the other side of the scenario - what it's like to date someone who is a single parent. If you've never dated someone with children before, it's important to know whether you're ready or not before things get complicated and someone ends up getting hurt.
If you are ready, then great, fire away, so to speak, but if you think you might not be, it's probably best to wait until you are sure how you feel. We've put together a few questions you can ask yourself to help you make that decision.
How do you feel about kids in general?
If you love kids and are looking to have some of your own in the future, then dating someone who already has children might be the right step for you. However, if you consider yourself to be someone who would like to remain childfree, then liking someone might not be enough to persuade you otherwise. Even if you have your own children, be aware that this doesn't necessarily mean you are ready to take on someone else's kids as well.
Are you ready for a commitment?
It is a lot more difficult to break up with someone when you have to break up with their child as well. Children can suffer a lot from their parents breaking up with someone, even if you didn't consider it to be a serious or long term relationship. If you want to date someone with kids, you need to be open to the idea of a longer term commitment and be ready to let new people into your life.
Are you/they on good terms with the ex?
It's all well and good to get on really well with your new partner and their child, but if you and the child's other parent don't get along then this can cause a lot of conflict. It's a good idea to get to know your partner's ex rather than have them see you as someone who is trying to muscle in. If you like someone and notice that things are still complicated between them and their ex, you might want to think carefully before getting involved.
Are you ready to make compromises?
Just because they aren't your child doesn't mean you won't have to make compromises in your life. If you're okay with your partner not being able to stay out as late as you might want them to, or them bringing their child along to activities that you do together, then you could be ready to date someone with kids. If you don't think you are able to compromise yet, dating people without children is probably the right thing for you.
How it works
Your search for a great relationship has never been easier with groundbreaking overhaul of the eharmony you know and trust.