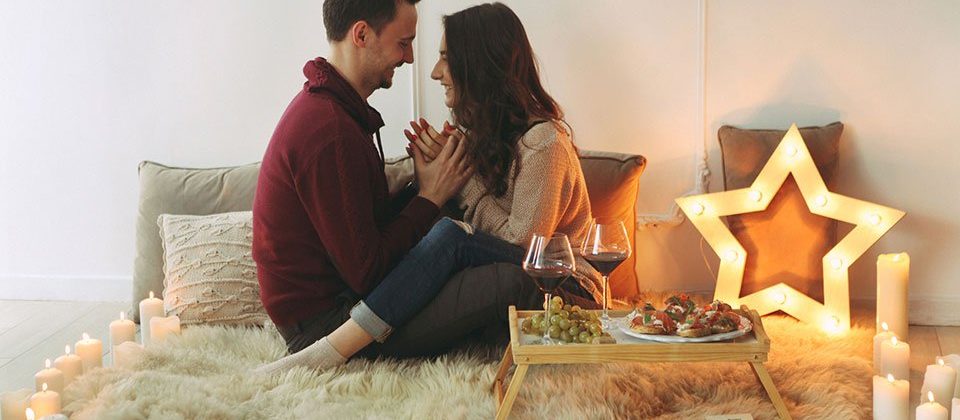 How to deal with a date when there's no chemistry
It's one of the most common dating complaints, but what can you do if you just don't have any chemistry with someone? Charly Lester investigates
If I had a pound for every time someone told me about their worst date ever, only to explain that they just didn't fancy the other person then I'd probably be pretty rich by now!
But no matter how carefully you screen your potential dates, at some stage, you're going to find yourself on a date where there's just no chemistry. Chemistry is never guaranteed, no matter how great someone seems over messages and emails, or how hot they look in their photos. Sometimes chemistry is made or broken on the basis of how someone laughs; what their voice is like; their scent. Even the way that they eat their food can affect how attractive you find someone, far more than the way that they look in photos.
So how do you save a date when there's just no chemistry? Should you just give up and walk out? Should you be honest, acknowledge that there's zero chemistry and call an end to the whole thing?
I hope you know what my answer will be – no, no, no!
Why? Because chemistry is a really funny thing. And sometimes it can take a while to appear.
Think about how nerve-wracking a first date can be, especially when you think you're really going to like the other person. And when some people are nervous, they don't behave like their normal selves. We all do it. We overthink things or say what we think someone wants to hear, and before we all know it, we're just not acting like ourselves.
When I was blogging about dating, I went on literally hundreds of dates, many with men that I hadn't chosen for myself. Something I realised very quickly was just how wrong my first impressions of people could be! A number of the guys took time to warm up and really show their true colours. In fact, I wanted to walk away from my ex-boyfriend after just 30 minutes during our first date, only to end up sticking around for another six hours and date him for over a year!
So, what about the times when chemistry just doesn't develop? Well, personally, I still don't think you should cut the date short.
I've always tried to plan my dates around activities that I wanted to do any way – exhibitions, shows, museums and festivals, for example. That way, I never feel like I've wasted my time, regardless of how successful the actual date is.
So, if you pick a fun activity but the chemistry isn't there, then just persevere and enjoy what you're doing. You never know, you might end up making a new friend who can introduce you to new people. Believe it or not, I've actually had a couple of really interesting dates, where I've just started chatting about my dating experiences with my dates. Sometimes it can be really useful to hear what it's like on the other side, to discuss what works and what doesn't from both perspectives. The older you get, the fewer single friends you may have, so it can actually be really helpful to chat to someone single from the opposite sex.
My advice? Next time you turn up on a date and don't feel any chemistry, persevere. You could find a friend, get some dating intel, or even end up falling for someone when you least expected to!