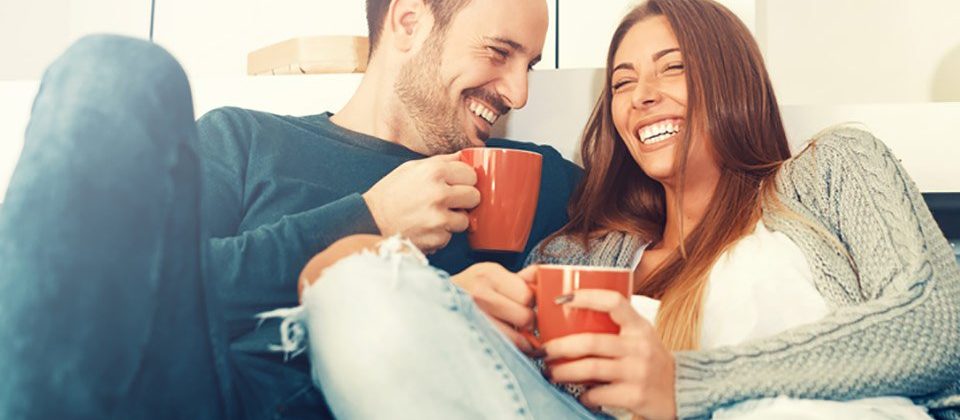 How to make the transition from 'just dating' to a fully-fledged relationship
If you've been seeing someone for a while it can be tough to go from casual dating into a fully-fledged relationship. But don't worry; dating coach Michael Valmont's top tips will help you tackle the transition with ease.
First and foremost, during the initial stages of dating you both need to be moving in the same direction. There needs to be a mutual understanding; you're dating to start a relationship with each other. This can't happen when one party simply doesn't want a relationship or is evasive about spending quality time with you. There might be some clear red flags warning you that the person you're dating isn't ready for a relationship. Trust your gut instinct; it's very important in these situations as the decisions you make can have big implications later on.
Deepening your connection
Drinks and fine dining are certainly okay for the initial stages of dating. But as the length of time you've been seeing each other increases, so should the depth of the experiences you have with each other. Instead of the usual three or four hours together, you need to start investing full days and weekends together. Your emotional connection and bond will increase as a result of the additional quality time spent together. Use this time to ask about their past, their dreams, and anything that's emotionally important to them. Understanding their values and how they see their future is important. If you have different long-term goals – attitudes towards children or travel, for instance – it could cause serious heartache down the line.
Introduce them to friends and family
The perfect way to further demonstrate your commitment is to introduce your significant other to your family and friends. Introducing them to your family lets them get a closer look into your life as well as demonstrating that you care enough about them to let them meet your family. Having your partner meet your friends is just as important! If your circle of friends accepts and likes your potential boyfriend or girlfriend then it'll help them to become more invested in your life.
Don't forget yourself
Don't forget; alone time and having individual hobbies or interests are what makes a healthy relationship. If you spend every minute of every day talking to your partner, you'll get bored with the relationship and feel like it has 'lost' excitement. You might even find reasons to start fighting, or get annoyed with constant contact you have with each other. It's perfectly okay to want to go off on your own for a little while and spend some time doing what you love. Also, it's great to have hobbies that you – and only you – are interested in; this is what they were attracted to in the first place! It'll also ensure that you can continue learning and growing while you're together.
How it works
Your search for a great relationship has never been easier with groundbreaking overhaul of the eharmony you know and trust.
If you feel ready and happy to move forward with your relationship then you need to have a conversation with your partner about entering into a formal, exclusive relationship. Try to talk at a time when you feel very connected to them and it can be as simple as saying something like:
'I love spending time with you and I don't see myself with anyone else. I'm ready to take the relationship to the next level with you. What do you think?'
Sometimes an official 'talk' isn't 100% necessary. However, for clarity and to complete the full transition, it's important. Turning a casual relationship into a serious one can be a very daunting mission to undertake. But, if you communicate truthfully with your partner and really feel that you've found someone special, taking that leap with them should be one of the easiest thing you've ever done.