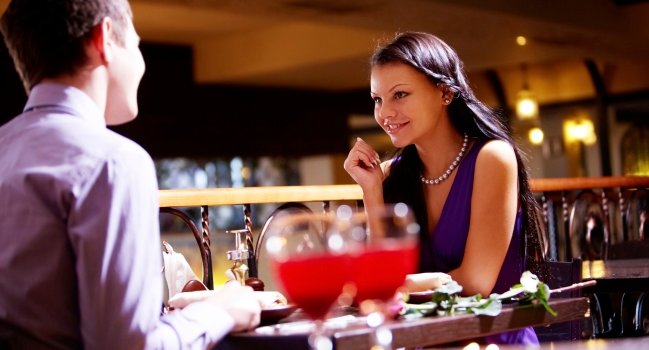 First date etiquette: the dos and don'ts
First impressions are important and the one you make on a date even more so. Follow these simple rules of etiquette to make sure you leave a lasting and favourable first impression.
A first date is an opportunity, not only to find out more about your match, but also to showcase your best features. But what is expected of you on a first date? Here are the essential rules to follow
Etiquette (/ˈɛtɨkɛt/ or /ˈɛtɨkɪt/, French: [e.ti.kɛt]) is a code of behaviour that delineates expectations for social behaviour according to contemporary conventional norms within a society, social class, or group.
If you've been out of the dating game for some time the norms and social conventions may have changed a little so here's a quick list of do's and don'ts for first date etiquette.
DO:
Be yourself:
This is so important that it should be at the top of any guide to dating. Although it may be tempting to embellish your life and personality to make it more attractive, unlike at a job interview the aim here isn't just to get hired. You want to build an intimate connection with this person so any discrepancies will be revealed as they get to know you better.
Be on time:
There was a time when it was thought that it would heighten expectation (particularly for a man) to be kept waiting for a date. Now that most people have mobile phones and can let a date know if they're going to be unavoidably delayed, there really is no excuse.
Take money with you:
It's old fashioned to expect a man to pay for a woman's meal and, although he might offer, you should not assume that the man will pay.
Have something to talk about:
It sounds obvious but one of the biggest fears people have about first dates is that the conversation will dry up. To avoid this happening re-read your dates profile and look for things that you might want to know more about. People tend to be interested in people who are interested in them.
Be knowledgeable:
There's only so much personal information you may want to share at a first meeting so it's good if you have some other topics of conversation to draw upon. Reading the papers or reviews of events coming up in your local area will help keep the conversation flowing.
Use body language to good effect:
Stand up when you greet your date, make eye contact and keep your body language open and receptive. Remember that 85% of what we communicate is non-verbal.
DON'T:
Have your mobile phone on the table:
Don't even check it while you are on the date. Put it on silent or vibrate for the duration of the date and give the person in front of you your full attention.
How it works
Your search for a great relationship has never been easier with groundbreaking overhaul of the eharmony you know and trust.
Update your social media status:
While you may have arranged to let a friend know how it is going, a quick text when you nip to the loo is very different from telling all your friends every intimate detail of your evening.
Talk about your ex:
This is one of the fastest ways to put a new date off. A first date is about looking to the future rather than dwelling on the past.
Overshare:
Many people make the mistake of using a first date like a therapy session. Given a kind face and an attentive ear it's easy to fall into the trap of offloading all your emotional baggage. Keep it light and remember you're both meant to be having fun.
Wear anything uncomfortable:
If you're comfortable in yourself you're much more likely to be comfortable in someone else's company. Look your best but don't dress completely out of character – your date wants to meet the real you.
Above all else, remember that a first date with someone you've met online is simply an introduction. It's a chance to meet face to face and find out if you'd both like to go on a longer-lasting date.