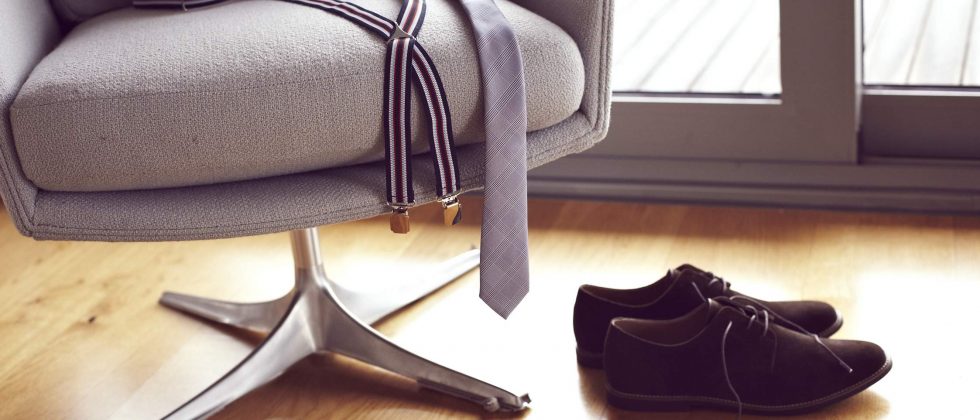 Men: What your first date outfit says about you
First impressions – they mean a lot. Which is why we've teamed up with leading Menswear brand Burton to help you understand what your first date looks are making the ladies think.
You've done all the hard work and you've got her to agree to go on a date with you. You've swapped numbers and you're starting to feel the first date nerves creep up on you. You're excited – and we're sure she is too – so don't ruin it now.
Make sure you get your first date outfit right. We know we shouldn't judge a book by its cover, but let's face it, first impressions count and she's likely to make assumptions based on your attire. So let's take a look at some first date fashion scenarios and what she'll be thinking if you show up in any one of our 5 chosen styles.
The Classic Suit
You've slipped into a slick suit.
Her Thoughts
You're a well-groomed kinda guy. You look after yourself and take pride in your appearance. You're probably going to whisk her off her feet, and wine and dine her in a top class restaurant before presenting her with a single red rose and a goodbye kiss on the cheek.
Our Thoughts
You're on to a winner. You're feeling pretty good about yourself and you're full of confidence. Take her to a sophisticated restaurant, a theatre show or a romantic, candlelit live music concert.
Tip: Your suit will need to fit you just right to make sure you look as good as you feel, so don't leave here without checking out Burton's Suit Fitting Guide.
The Jeans, Shirt and Blazer Ensemble
You've played it safe with a smart-casual style.
Her Thoughts
You're smart but not overly smart. You've dressed well with downtime denim and neat tailoring with a crisp white shirt in between, and you're pulling it off. You're not making her feel underdressed or over the top. You're probably going to take her for a relaxed meal and cocktails in a trendy bar afterwards.
Our Thoughts
You've found the perfect smart-casual balance and there's no way you can go wrong with this look, and you feel pretty comfortable which earns you instant style points as you'll carry your look with confidence. Take her to the cinema, an easy-going tapas restaurant or a light-hearted comedy night.
Tip: Choose a tailored blazer for a timeless look, and muted hues to complement any shirt you choose to wear.
The Chilled Out Jeans and T-Shirt Combo
You're a chilled out guy and you've got the clothes to prove it.
Her Thoughts
Ok, so maybe it's not a typical first date outfit, but she's already got an idea of your personality so she's knows this date isn't going to be hard work. You seem easy-going and it puts her at ease. She's already guessing your music tastes and hobbies. You're probably going to take her to a burger bar in town followed by a glass of wine for her and a pint for you.
Our Thoughts
You are who you are and it's written all over your style. You don't pretend to be something you're not and you're down-to-earth, which is a winner with the ladies. Take her to a cultured street festival, a cool pizza place or a picnic in the park.
Tip: Although you like to keep it casual, make sure you don't tread into scruffy territories. A quick shoe (or trainer) clean only takes two minutes.
The Accessories-Make-The-Outfit Attire
Your style is wacky and we like it.
Her Thoughts
Wow. At first she's taken aback by your quirky style but then she grows to love it, and she soon realises it's a reflection of your fun-loving personality. You're a bundle of fun and she's in for an entertaining date. Your polka dot bow-tie and vibrant braces bring a smile to her face. She has no idea where you're going to take her – but she likes that element of surprise.
Our Thoughts
You're a little unpredictable. You wouldn't think twice about wearing your green chinos with your pink blazer. You don't care what anybody thinks of you, as long as your date is having a good time. Take her to an underground music gig, an edgy art exhibition or a little hidden gem for drinks.
Tip: You're a fan of hats, but make sure your hair is looking slick underneath. You never know when she might want to try on that trilby.
The Sporty Look
Day or night, mates or dates, street-wear is your thing.
How it works
Your search for a great relationship has never been easier with groundbreaking overhaul of the eharmony you know and trust.
Her Thoughts
She likes your baggy tee and beanie ensemble, even if she does think it's slightly inappropriate for that fancy cocktail bar she'd quite like to go to. You've got a relaxed style that's far from scruffy. You take pride in your appearance and most likely have more pairs of trainers than she has shoes. You're probably going to take her for a hotdog in a cool diner before heading to a milkshake bar.
Our Thoughts
You like your sports and you'd love your other half to like your sports, too. You're at your best when you're in one of your many pairs of jogging bottoms, a fresh pair of trainers and a hooded jacket, so you're always ready to hit the basketball courts if you receive an impromptu call from your friends. Take her to an outdoor event, a local music gig or for a game of bowling to see if she's also got a competitive streak.
Tip: Leave the football at home.
So before making any irrational outfit decisions for your first-date, take the time to figure out which style is the one for you. The more comfortable and confident you feel, the more successful the date will be. Fingers crossed for that second date…