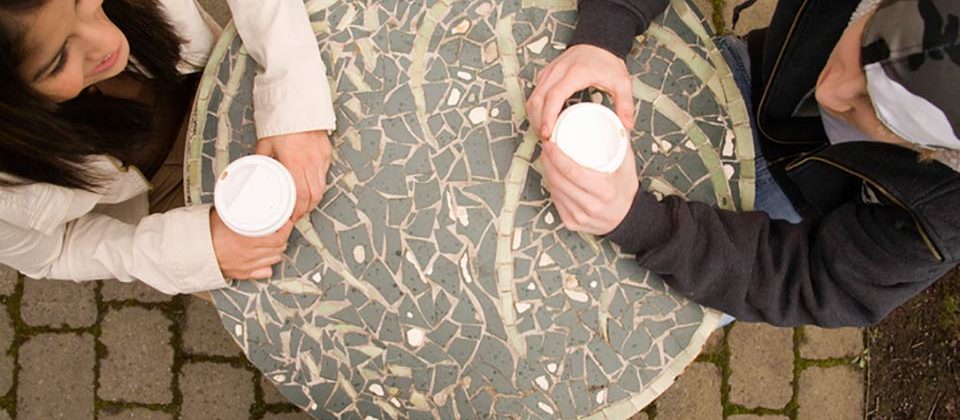 13 questions to ask when you're nervous on a date
First date nerves are completely understandable but you don't have to let them ruin your dating experience. Rebecca Perkins shares 13 questions that'll save you from feeling tongue-tied, however nervous you feel
So, you've got a date planned – congratulations! And I suspect, as you're reading this, you're a little nervous. Perhaps you've not been on a date in a long time and you've no idea how it's done these days. It feels like the last time you were on a date was in a past life! A time before marriage, kids, growing up…
Generally, chatting in emails is okay – even talking over the phone isn't too bad – but there's something about being face-to-face with someone across a table that can bring people out in a cold sweat. Your mind starts racing and you start imagine nightmare scenarios where you lose the ability to speak.
Trust me; this is simply fear – and you've giving it more power than it deserves. You are interesting. You do have something to say. You're date won't think you're a fool. None of these negative thoughts are real, even though you might feel they are. The fear is real, I get that, and I've felt it many times! Going out on a date with a relative stranger can be awkward so it's understandable that you feel scared. But you really don't need to believe the drama in your head.
Questions for nervous daters
Here are some questions that I'd love to have been asked when I was out dating. I'm sure you'll agree that they work for both men and women. People tend to love talking about themselves, so if you're nervous, take the pressure off, ask some of these questions and sit back and listen. Job done! Remember, genuine interest makes all the difference.
1. What's the greatest risk you've ever taken?
2. What's the best piece of advice you've ever been given?
3. What's your proudest moment in your life so far?
4. Who has had the greatest influence on your life so far?
5. Parent/grandparent/schoolteacher/boss/colleague?
6. If you didn't live where you currently live and you could choose anywhere in the world where would it be and why?
7. Tell me something about yourself that might surprise me.
8. Who's your role model? Who inspires you?
9. What's your dream job if you're not currently doing it?
10. What's your favourite way to spend a Saturday/Sunday?
11. What are you reading at the moment?
12. What do you do for fun?
13. What was the last film you watched that moved you/made you laugh out loud/inspired you?