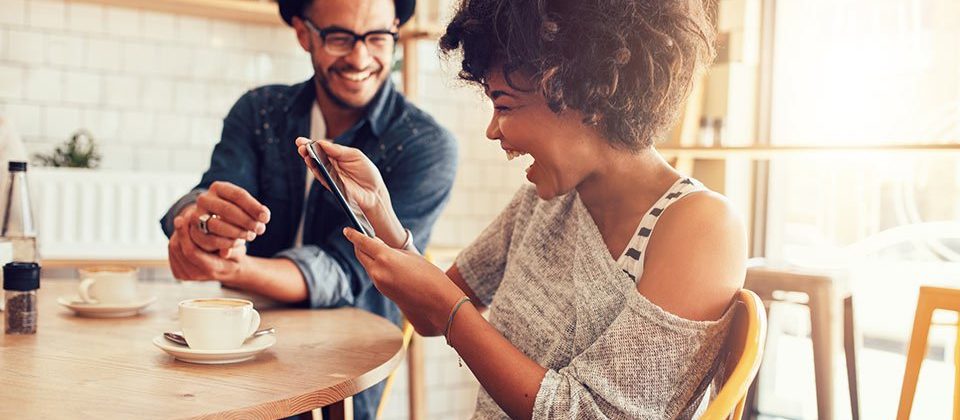 The secret to making dating fun
Dating can be a daunting process, especially when it starts to feel more like a chore than a choice. But you can make it fun, as dating coach James Preece explains
As an award-winning dating coach, I know that dating can often seem like hard work. It can feel like a lot of effort sometimes, especially when you're serious about meeting someone amazing. But it doesn't have to be that way. I always tell singles that if dating isn't fun, then you're just doing it wrong!
Here are a few of my expert dating tips to make sure you get excited about the next person you go on a date with:
You're already programmed to succeed
If you want to be successful at dating then learning how to flirt is one of the most important things you must do. After all, flirting is all about having fun together and making the other person feel good. For some people, this can seem scary, and even overwhelming. However, the good news is, this is a skill that you already have.
The truth is we're natural flirts. From birth, we use similar skills to get attention, to get fed and picked up. Sadly, over the years, we've been told that we aren't good enough and people have picked at our faults. We forget how to flirt and assume that it's something we can't do. I want you to realise that you absolutely can. All it takes is a little practice to get you back into the swing of things.
Find the fun side of everything
Try not to put too much pressure on yourself by setting your expectations too high. If you go on every date hoping that they are going to be 'the one' then you won't be able to relax. Instead, just go out with the intention of having a good time. If anything more happens, then that's just a bonus.
Each date you go on is a chance to go out and connect with someone you find interesting. You'll gain new experiences and an opportunity to learn something about yourself too.
Remember, there's no such thing as a bad date. Even the oddest ones will leave you with a funny story to tell your friends.
Forget the rules
You've probably heard lots of silly rules about dating. 'Don't text back for two days' or 'treat 'em mean to 'em keen', for example. If you start following these then, chances are, you're going to be disappointed. You'll confuse the person you want to date and they'll likely give up and their luck elsewhere.
So, forget the rules and doing what you 'think' is right. Go with your heart, trust your gut instinct and have a little adventure from time to time.
Mix things up a little
If you keep doing the same things over and over again, and repeating the same date, then it's only natural that you're going to start to feel a bit bored. Instead, try doing something completely spontaneous.
The same goes for the people you talk to online. Instead of going for your usual type, why not be adventurous and pick someone completely different? The more open-minded you are, the more fun you'll have. You never know where something might lead or what might happen next.
I hope that these tips will help you to realise that every date is an opportunity to let go and embrace each new experience. It's only by getting ourselves out there and meeting new people that we can start to really enjoy the dating process.
James Preece is one of the UK's leading dating experts and dating coaches. He's been working in the industry for over a decade and is a very experienced relationship expert, having helps tens of thousands of men and women to find love, build confidence and improve their relationships. James has his own Dating Clinic every Saturday on Talk Radio and is the author of 7 bestselling dating books, including Amazon bestseller 'I will make you click!' Find James on Facebook, Twitter @jamespreeceguru and at his website, jamespreece.com.