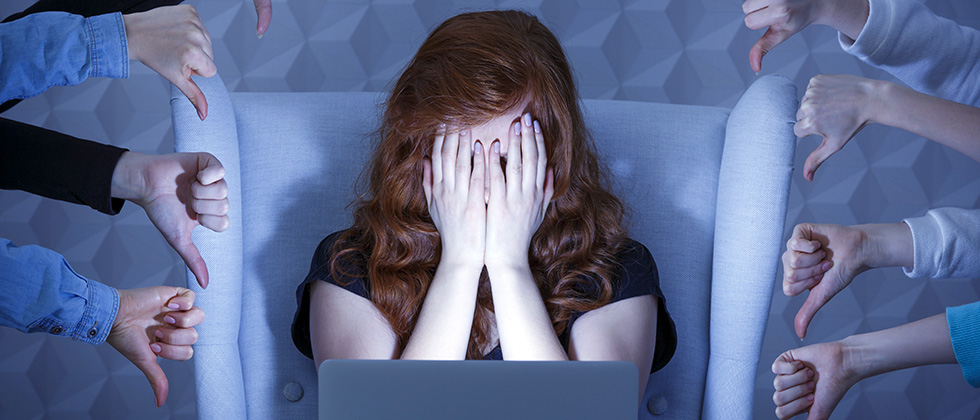 Are you a Disappointing Match?
Every eHarmony match has the potential to be someone truly special, but sometimes they can just be truly disappointing. Maybe you've received a Disappointing Match, and you know how frustrating that can be. But can you be sure you're not a Disappointing Match too? We've put together a guide to the 4 main behaviours of a Disappointing Match (DM). It doesn't take much to become an amazing match, and it really will help you get the best from your time with us.
1. The DM's profile is empty, or very sparse
It's great when you discover you have a new match, but if their About Me page is completely lacking in detail, then that feeling of excitement is quickly dashed. A bad About Me page can take many forms, here are some of the worst types:
• Completely bare
• Full of generic responses
• One word answers in each box
We know that filling out your profile can be a pretty daunting prospect. All those boxes, all requiring you to talk about yourself; we Brits are really not very good at putting modesty aside. If you know this is you, and you want to avoid becoming a DM, check out these articles for some great tips:
How to make your eHarmony profile stand out
What NOT to say in your About Me profile
Alternatively, submit your profile for feedback from our community
2. The DM has no photos, or identical photos

We've talked about this on eHarmony Advice many times, but still there are many users who don't upload a photo. Yes, even active paying users. The fact is – and we're sorry if you've heard this before – users with photos receive NINE TIMES more communication than users without photos.
Our Matching System is based on what really matters deep down, and in an ideal world we'd say 'trust the system, looks don't matter'. After all, we've shown that compatible couples have longer, happier relationships. But we know that in the real world everyone wants to see what their matches look like, that chemistry is important, and that's why we give you a gallery of 12 photos to play with.
Posting five almost identical photos is almost as annoying as not posting a photo at all. Your matches go to your gallery to discover more about you and your interests. Posting a gallery of samey photos says one of the following:
• 'I only have one photo of myself'
• 'I only have one photo of myself that I like'
• 'I only have one pose I do in photos'
• 'I couldn't be bothered to find more photos'
– Not sure what kind of photos to post? Check out our article on 'The five profile photos you NEED'
3. The DM only communicates with a few of their matches

Every match you receive is a compatible match. This means they have been selected by our Compatible Matching System to match you on key dimensions of compatibility; or in other words, you will have the basis for a happy, long-lasting relationship already in place.
As much as we hope they would, not every match will put up a whole gallery of photos, or fill out every aspect of their profile. And even if they do, there's only one way to truly get to know someone – by communicating with them. The DM doesn't think this. The DM thinks they should judge someone on their photo alone, even if they'd be horrified if someone did the same to them. Our Guided Communication system makes it easy to make that initial contact, but it's just as simple to send a match a quick note using eHarmony Mail. Don't be a DM, communicate with as many of your matches as possible!
We're not saying get in touch with every match without even looking at their profile, but just remember that the person you fall in love with might not match the image you have in your head. If something in their profile piques your interest, go for it, and remember that our Compatibility Matching System has worked for hundreds of thousands of other couples across the world, so give it a chance to help you find someone special.
One final note: if you receive communication but aren't interested in the match, go to the trouble of closing the match. It only takes a few seconds and saves the other person a lot of wondering.
– Not sure where to start when communicating? We can help with our article, 'Making the first move, our top tips'
4. The DM can't wait

We prompt every new member to upload photos and complete their About Me profile as soon as possible after joining. But sometimes life gets in the way, and that doesn't happen. Some new members need time to find the right photos or run their profile past a trusted friend. The DM doesn't appreciate this. They close out any match that doesn't have a photo instantly, without giving that match even a few days to finish their profile. The DM might also close a match without giving them any time to reply to a communication, but the fact is that life often gets in the way of things. They might have sat down to reply to you only to have to attend to one of their children, or maybe they've gone on holiday for a week. The overall message is don't be a Disappointing Match; it'll allow you, and your matches, to have a much better experience. Give everyone a second look as you never know where it'll take you!