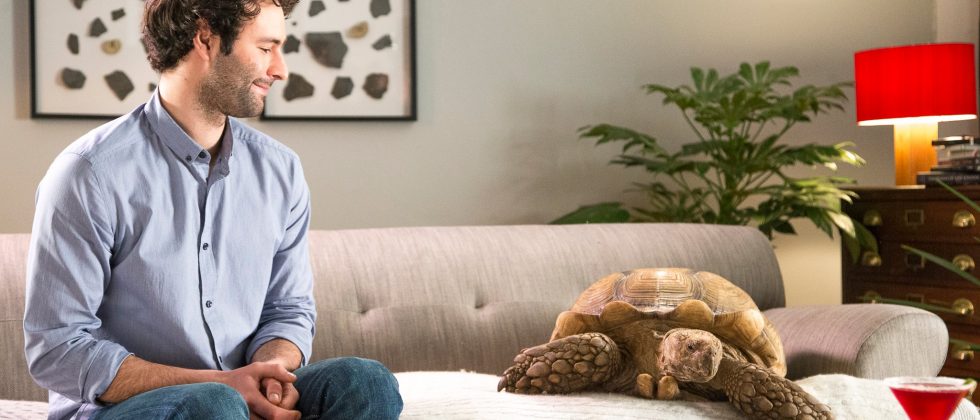 Meet the star of the new eHarmony advert
What's slow, wrinkly and terrible at small talk? Meet the star of eHarmony's latest TV advert, our very own reticent reptile!
Watch the ad:
Fondly known as Michelle (did you see what we did there?), the tortoise represents something here at eHarmony we think is all too familiar on first dates – the awkward silence. We know it can be frustrating when sites match you with dates based purely on simple factors such as where you live, or your age. That's why we take the time to get to know you before showing you compatible matches that you'll click with, even on a first date.
At eHarmony we're proud of our unique matching system, which finds you dates based on meaningful aspects of your personality, not just that you both like badminton or once visited Bruges. We've tried to reflect that in our ads, with a little bit of humour too, so we hope you have as much fun watching them as we did making them.
Why not register for eHarmony for free today? We promise not to match you with a tortoise. Or turtles for that matter.