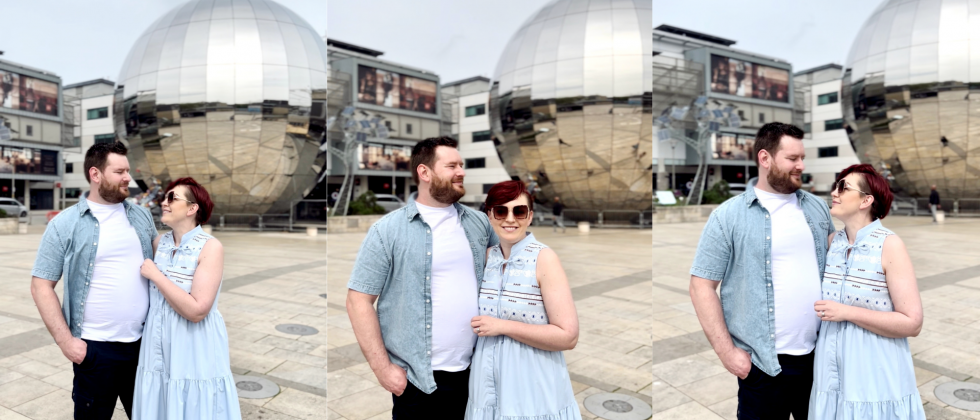 Hot tips for the best dates in bristol
One in five Bristol singles recommend The Aquarium for a swimmingly good date, according to eharmony's latest Love Report on the city's dating and relationship trends.
Bristol singles are adventurous when it comes to finding love. When asked to vote on their recommended Love Hubs, the city's top places to go on a date, they're prepared to mix it up.
Most popular choice was the wonderful Bristol Aquarium, while many others would go ape with a date at the local zoo. Other choices including ice skating and bowling, while a cheeky admit they'd take a new date straight back to their place.
These insights form part of a comprehensive Bristol Love Report which details how locals feel about dating, where they go on dates, and how they experience romantic relationships.
The report also seeks to establish how motivated singles are about finding love locally.
Most Bristolians prefer to date within the city limits with one in four willing to go over 12 miles from home. Just over one in 10 (13%) would go 30 miles beyond the city.
In terms of trendy venues, Clifton Observatory, a heritage building with stunning views of the city, scores high on the Love Hub list along with trendy eateries and bars such as Za Za Bazaar, Dirty Martini and historic arts centre, The Arnolfini.
What's more al fresco dining could be the ticket, as a third of those surveyed say summer is the best season to find love. Indeed, one in 10 Bristolians last fell in love in July.
Motivated matches
An impressive 40% of local singles, say they're looking to settle down more than they were before the pandemic. This mirrors other research by eharmony, which shows that during times of adversity people yearn for romantic stability.
In addition, 40% of Bristolians admit they have a type, and a third of those searching for a partner say they use online dating apps.
Happily, of those Bristolians in relationships, three quarters say they've found 'the one'.
Blocks to dating
While lots of singles want to find love this summer, key challenges remain. The biggest issues holding Bristolians back are a lack of confidence (45%), not feeling attractive enough (31%) being overweight (25%) and regarding themselves as too old (23%).
What's more poor hygiene (45%) and arrogance (42%) are deemed the biggest turn-offs when it comes to finding love.
However, honesty is cited as the most desirable trait (62%) in a new partner, followed by trustworthiness (56%) and being funny (52%). In contrast, only one in four opts for 'good in bed'.
Rachael Lloyd, relationship expert at eharmony said: "As summer approaches, we wanted to shine a bit of sunshine on the love lives of Bristolians and encourage them to date locally.
"We know that Bristol is a fabulous, cultured city with loads of great dating venues. Our Love Report shows that far more singles are looking for love now, than they were two years ago. So, we want to encourage them to get back out there and meet like-minded locals who share their core values and traits for happy, meaningful relationships."
Dr Julia Carter, Senior lecturer of Sociology at UWE Bristol, adds: "Good to see so many Bristol singles are looking for love this summer. The importance of honesty and trustworthiness in a partner makes sense on the back of a pandemic. Strong relationships provide a refuge and compensation during times of adversity. A relationship can act as a rock, particularly if the couple is highly compatible."
Our Bristol Love Hub venue winners 2022
Bristol Aquarium
The Watershed
Clifton Observatory
The Lanes (Bowling)
Bristol Planetarium
Nando's
ZaZa Bazaar
Under The Stars
Dirty Martini
Arnolfini
The Stable
Mrs Pott's Chocolate House
The Full Moon
Pizzarova
Thekla
Everyman Cinema
Hobgoblin
Her Majesty's Secret Service
Milk Thistle
Smoke & Mirrors
---