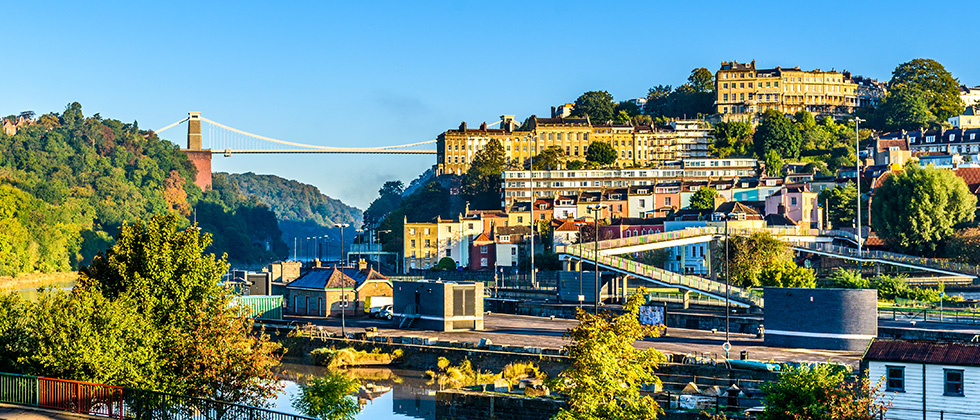 5 brilliant Bristol date ideas
Planning on dating in Bristol, but stuck for somewhere new and exciting to take your date? Then look no further, as here are 5 top-notch ideas for romancing in the gateway to the south west.
Bristol Date #1: Monkey about
Get in touch with your childish side if you're dating in Bristol and take your date to Bristol Zoo Gardens. Set in 12 acres of stunning grounds and gardens, this attraction has a bit more about it than your average zoo. You can opt for the traditional approach and simply browse the different animal areas, or go for something a bit more adventurous and speed down zip wires next to the gorillas, or feed nectar to tropical birds. If nothing else, you'll have shown your date an interesting time, and you'll definitely stick in their mind!
Travelling by car? The Clifton Suspension Bridge is nearby for a quick visit. Yes it might 'just' be a bridge, but it's a very impressive one (see photo above!), spanning the Avon Gorge. You can get an amazing view of the whole area from the Bristol Observatory at Bristol Down too, if you're in the mood for a beautiful vista.
Bristol Date #2: Sample some culture
We'll keep saying this over and over again – art galleries and museums make great date venues, and for dating in Bristol it's no different. Head over to the Bristol Museum and Art Gallery (two for the price of one!) in the city centre for a slice of culture with your date. Here you'll find everything from T-Rex skeletons to some of Renoir's great works, so there's no excuse to ever be bored. Plus, you'll find some great talking points along the way.
What better way to round off an afternoon of culture with an old fashioned afternoon tea? Relax, discuss your museum favourites and refuel with tea, sandwiches and cake. If you're feeling particularly flush head to the Bristol Marriott Royal Hotel for their Royal High Tea which has been served there since 1863.
Bristol Date #3: Get spooked
Bristol is an ancient city, with a history that potentially dates back 60,000 years according to nearby archaeological finds. So, what better place to go on a ghost walk? Wander round some of Bristol's 'haunted' churches and pubs, hearing tales of the ghosts that still wander their halls. Who knows, your date may be so scared they jump into your arms…
Afterwards, seek shelter in a nearby hostelry and get yourselves a nerve strengthening drink if necessary! Find some top notch pubs using Fancy a Pint's handy website.
Bristol Date #4: Go gourmet
Fine dining certainly doesn't disappear outside of the M25. Bristol has a host of amazing restaurants, serving wonderful local produce. For stunning riverside views head to the award-winning Ellipse, or for top-notch Italian food head for the Michelin-starred Casamia. Alternatively, for something a bit more rough and ready, take your date to the Bristol Cider House for some of Somerset's finest local produce. With other 20 ciders on tap, you'll want to make sure you book a taxi home! Get into the spirit of things with their cider and perry tasting tray (with bread and cheese to line your stomach…)
Bristol Date #5: Messing about on the river
One of the main features of Bristol is the stunning River Avon, running through the heart of the city. Take your date on a Bristol Packet Boat trip, all the way to Bath, or under the Clifton Suspension Bridge into the Bristol Channel and back into the city again. Some tours even take in the lovely Beeses Tea Gardens on the river, where you can stop for a lovely cream tea and watch the world go by before hopping back on your tour. It certainly beats after work drinks for originality!