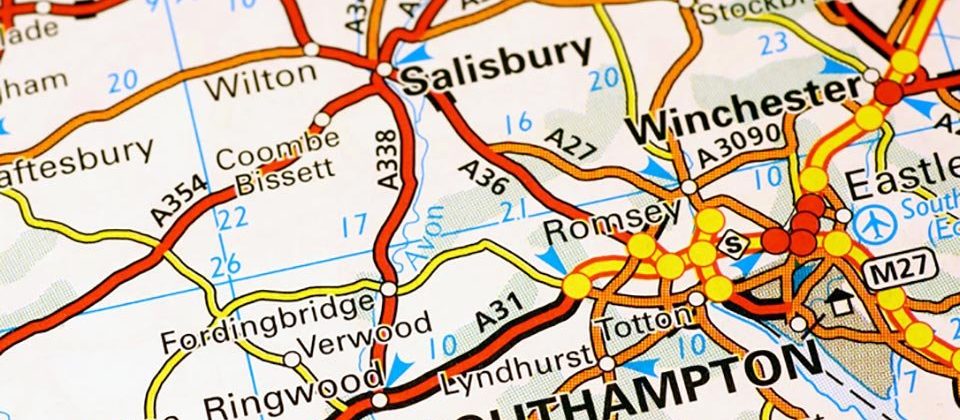 7 great first date ideas in Southampton
If you're looking for things to do in Southampton, look no further! We've rounded up 7 of the best first date ideas in the city – you'll be spoilt for choice
Take in the sights at Southampton City Art Gallery
If you're in the mood for some culture, look no further than Southampton City Art Gallery. One of the city's finest free to enter attractions, the gallery plays host to over 5,300 works of art. Regular temporary exhibitions add to the mix; paintings, sculpture, drawing, photography and film all feature. Be sure to visit the room dedicated to the Perseus series by Pre-Raphaelite artist Sir Edward Coley Burne-Jones – it's sure to impress even the most demanding culture-savvy dates.
Southampton City Art Gallery, Commercial Road, Southampton SO14 7LP, +44 (0)23 8083 3007, southamptoncityartgallery.com
Pick a performance at the Mayflower Theatre
Whether you go to see a West End transfer or an original opera, the Mayflower Theatre offers a date night with a difference. The Mayflower is the largest theatre on the south coast – just one of the reasons why it's able to showcase such a diverse programme. Musicals, opera, ballet, and comedy shows are all performed here. Combine your visit with a meal at the award-winning Ovation restaurant, which serves a menu of classic flavours with a modern twist, or opt for a less formal option and team a matinee show with afternoon tea
Mayflower Theatre, 20-26 Commercial Road, Southampton SO15 1GE, +44 (0)23 8071 1811, mayflower.org.uk
Fall for a film at Harbour Lights Picturehouse Cinema
You can't go wrong with a classic cinema date! Southampton's Picturehouse Cinema would be our first choice thanks to its healthy mix of Hollywood blockbusters and independent arthouse fare – you're sure to find something to suit your taste. Its location is something special too; overlooking the harbour in Ocean Village, the setting is inherently romantic. Share your review on a romantic post-film stroll and you might just walk away with a new leading man or lady in your life!
Harbour Lights Picturehouse Cinema, Ocean Village, Southampton SO14 3TL, +44 (0)871 902 5733, pictureshouses.com
Grab a gourmet burger at The Rockstone
The Rockstone is the perfect choice if you're looking for a relaxed first date in Southampton. This award-winning pub in the heart of the city offers a vast drinks menu, but it's real speciality is burgers. There's a fun, pun-filled selection available, all made from locally-sourced, delicately seasoned beef mince. You'll be spoilt for choice. Go for the Charlie and the Chorizo Factory burger with its Belgian waffle bun and toppings of chorizo, Monterey Jack cheese and chocolate BBQ sauce or try vegan with the Kanye Pest, a blend of Cannellini bean pesto, fresh rocket, sun-dried tomato, and vegan Parmesan.
The Rockstone, Southampton, 63 Onslow Road, Bevois Valley, Southampton SO15 OJL, +44 (0)23 8063 7246, therockstone.co.uk
Enjoy an Italian evening at Ennio's
Named as one of the best Italian restaurants in the UK, Ennio's is sure to impress any date. Located in a converted warehouse, the restaurant brings an authentic slice of Italian culture to central Southampton. Expect a traditional menu featuring plenty of pasta and fish dishes using high-quality, fresh produce. Our pick? The Chef's special: a selection of fish alongside mussels, prawns and calamari with potato cake, mixed salad leaves and lemon butter. The Sunday lunch also comes highly recommended – especially when complemented with a classic tiramisu for dessert.
Ennio's, Town Quay Road, Southampton SO14 2AR, +44 (0)23 8022 1159, ennios.co.uk
Fine dine without the fuss at Quay Fifteen
If you really want to make an impression – or celebrate a special anniversary – Quay Fifteen is one of Southampton's best date venues. The restaurant offers fine dining in a relaxed environment and prides itself on using high quality, locally-sourced produce in its seasonal menus. The selection is regularly updated but expect to wow your date with dishes such as pork belly with caramelised apples, rocket puree and wholegrain mash, as well as a decadent warm chocolate brownie. And if it all goes well, there's no need to rush – your table is yours for the whole night.
Quay Fifteen, Shamrock Quay, William Street, Southampton SO14 5QL, +44 (0)23 8033 6615, quayfifteen.co.uk
Take a stroll through Riverside Park
Riverside Park offers the perfect alternative Southampton date option. This 32-hectare park runs along the banks of the River Itchen and is ideal for picnic dates on a sunny afternoon. Take a leisurely stroll along the river and you might spot water voles, kingfishers, dragonflies and otters as you go. If you're looking for something a little more active, you can challenge your date to a game on the tennis court, show off your tricks at the skate park, or watch a five-a-side match on one of the park's six football pitches.
Riverside Park, Woodmill Lane, Bitterne Park, Southampton SO18 2JJ