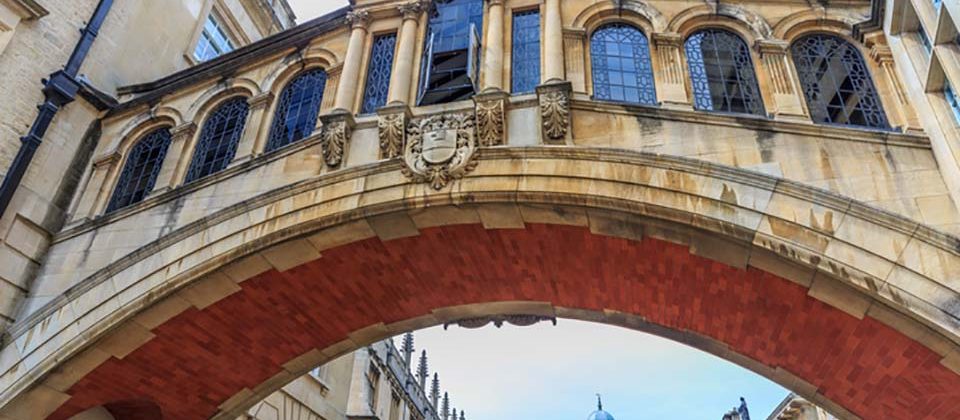 6 great places for first dates in Oxford
With its historic architecture, romantic atmosphere and great restaurants, Oxford is one of the best places in the UK to have a first date. Darren from Whichdate.co.uk shares some of the highlights of this cultured city
Whether you live in Oxford or you're just planning a date in the area, there's a whole host of things to do. From the famous university to the lesser-known Cotswold villages, Oxfordshire offers a range of romantic first date options that would suit everyone.
For the cultured
Oxford is jam-packed with history, museums and galleries. None are more famous than the Bodleian Library and the Ashmolean Museum (which also has a rooftop restaurant – the ideal place to round off a date). Just be sure to do your homework so you've got your facts ready to impress.
For the foodie
If you're willing to venture out from the centre of Oxford you'll be rewarded with two amazing restaurants. The world-famous Le Manoir aux Quat'Saisons by Raymond Blanc is the best choice for those looking to make a splash while the equally delicious The Nut Tree serves Michelin-starred food in a more relaxed, pub-like setting. They offer a great range of beers and ales too!
For the outdoorsy
Weather permitting, Oxford has some great outdoor sights to see. Why not grab a picnic and head over to the University parks for a walk along the Thames, stopping to feed the ducks? Christchurch Forest is also a popular spot in the heart of the city.
For the alternative
Feeling adventurous? Punting is great fun and the perfect way to break the ice. Grab a punt and head off down the Thames; but beware, it isn't as easy as it looks. If the weather takes the turn for the worse, head over to the castle complex in central Oxford to take a tour of the medieval castle (built in 1071) and hear some of its historic horror stories.
For the film fan
Did you know that many of Oxford's colleges were used as locations in the Harry Potter films? Grab your copy of the Philosopher's Stone and join the tour at the Bodleian Library. After the tour, pay a visit to the birthplace of Alice in Wonderland and have a Mad Hatter's Tea Party in Christ Church Great Hall – a unique experience for any fan of Alice and her adventures.
For the romantic
If you're dating a hopeless romantic, then head down to Blenheim Palace in Woodstock. The birthplace of Winston Churchill is a renowned historic building with extraordinary gardens and fascinating history. Alternatively, head out to the Cotswold to explore some of the region's most picturesque villages. We'd recommend paying a visit to Bourton-on-the-water, Bibury, and Burford 'the gateway to the Cotswolds' – ideal for taking the perfect Instagram shot and checking out a traditional pub.